Orientation 2015: What you need to bring, and what you need to take with you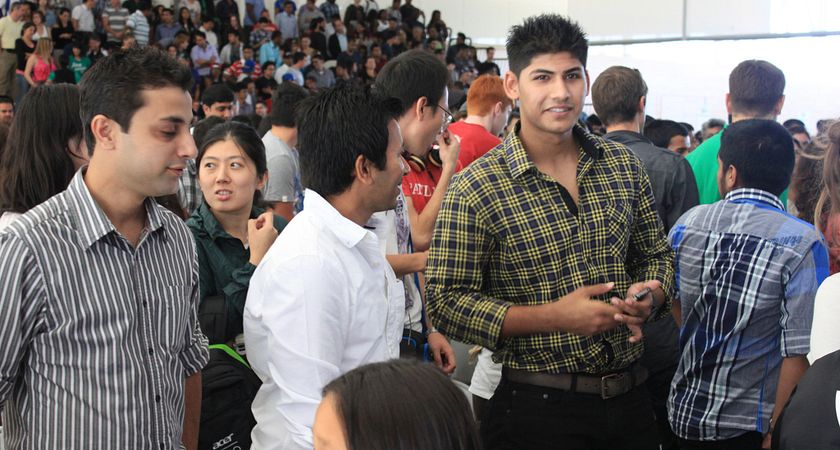 If you're starting college in January, then your 2015 Orientation is about to begin. If you're attending (and you should, as previously discussed), here's a checklist of what you'll want to have with you. The good news is that you'll simply be given a lot of useful information over the course of the day courtesy of the school, including a lot of what's here. Regardless, you'll still want to make sure you have some of the following, if only for the sake of being prepared:
1) Something to write with (and on)
There's going to be a lot of information directed at you during orientation about your programs, your classes, the school, its facilities and student life in general. So you should be ready to record the important bits. Plus, if you're meeting a lot of new people and are bad at remembering names, you can quietly write down those of your instructors and classmates for future reference.
2) A timetable of your classes
As discussed in the previous entry, it's a good idea to use at least a little bit of your time during orientation wandering around and finding out where each of your classrooms are. You should also be spending time introducing yourself to your instructors, and getting to know them. Starting those connections early is a smart move. Both of these tasks need you to have a timetable that tells you your rooms and instructors, making it essential to bring one along or get one when you arrive.
3) A face ready for photographs
Orientation is the perfect time to get your student ID created, and that means getting ready for the inevitable mug shot. So if you're determined to get the perfect shot for your ID photo, then be sure to prepare yourself.
4) A bag to carry swag
It bears repeating that you're going to receive a lot of free stuff at this orientation. Aside from books and pamphlets about the school, your courses, and services the college offers, you'll also be receiving notebooks, pens, and water bottles. Meanwhile, the CCSAI likes to give students bags full of food and useful supplies. You're going to need something to carry this all in – a school backpack works wonders.
5) A list of goals for the day
There are a few things you should be aiming to do before you go home from orientation. As mentioned above, aside from having your ID created, you should attempt to meet some of your teachers and find a few classmates. And when you leave at the end of the day, you should have the following in-hand:
The obvious student ID (I keep mentioning it, but it's really important)
The ability to log into myCentennial, since it will provide you with updated information you'll need about classes and school announcements
Some free food, because it's included in the orientation as a lunch festival
Above all else, though, aim to have some fun. Orientation offers you a simple, entertaining way to see the college and meet the people you'll be spending the next chapter of your life with, at a convenient time that's a lot easier than during the busy semester that's about to begin. Centennial College will set you up on a journey to employment, and your orientation is a breather before that trip begins.
By Anthony Geremia