How to create your own path to success: Ahmed Bawah, Shea Butter and ACCEL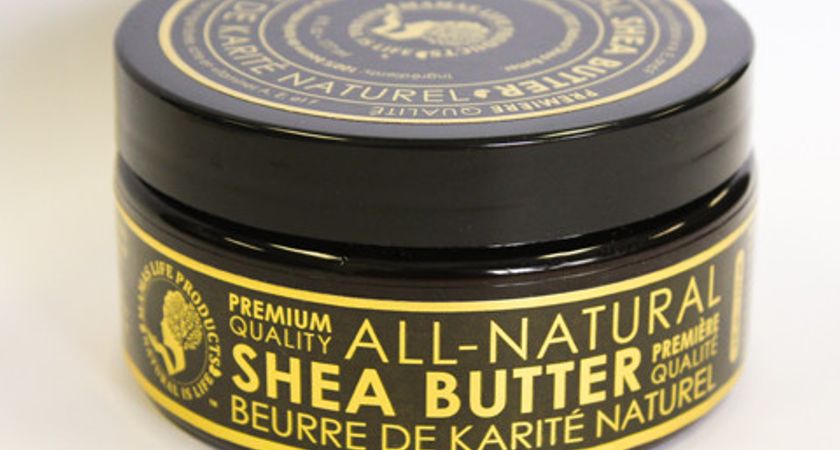 Centennial College's commitment to connecting students to career success extends to young entrepreneurs, visionaries who want to create their own business and be their own boss. To that end, the college launched ACCEL, the Accelerator for Centennial Community Entrepreneurs and Leaders, to link these aspiring businesspeople with resources and mentors in the GTA. One such entrepreneur is Ahmed Bawah, driven from a young age to pursue his own financial destiny, and current operator of Mama's Life Products. The company specializes in Shea Butter, a skincare product that protects and renews a person's skin. Ahmed's involvement with the college during his entrepreneurial journey has been a long one, and the school has consistently connected him with the tools he needed at the time he needed them.
The History
From a young age, Ahmed was motivated to have his own business and earn his own capital. "I've always been excited about entrepreneurship," he says. "That's always been a passion. It hits home to me, being able to control what you do, and not being marginalized by a job."
"I grew up researching a lot of wealthy people," he says of his childhood. While doing so, he identified common factors among the advice they'd give. "You really can't exchange time for money, because you'll end up with neither," he says as an example.
"I was that kid delivering the paper route," he continues. "Even at an early age I always enjoyed earning my own money, and just having that control and that power."
Going Corporate
Ahmed first discovered Shea Butter in 2006. In his own words, "it's known for its amazing abilities to repair, renew, and protect the skin, and it's been used throughout west Africa for centuries." It's growing in popularity, and he compares it to cocoa butter's fame in the 1980's.
Shea butter is the slightly greenish or ivory-colorer natural fat extracted from the fruit of the Shea tree. Ahmed learned about its healing properties, thought about turning it into a business venture and incorporated it into a company as Mama's Life Products in 2007.
"I registered my corporation," he says, "and I've been growing my business for the past seven years. Initially when I started the business, it didn't take off. Not a lot of people were receptive to what Shea Butter was." A barrier to Shea Butter's popularity was its scent. "Because the base product has an inherently nutty odour," Ahmed explains, "it wasn't something that was the most appealing."
But he wasn't deterred. "My philosophy throughout the years has always been persistence against the resistance," he says as a mantra. "So just keep going, and something will give. I always tell people as long as they're planting seeds, something will grow. I planted my seed in 2007, and I can say that regardless of whatever directions my path has taken me within that time frame, I was always nurturing that seed."
Taking it to school
It was around 2009 that Ahmed decided he needed more raw capital to bring his business to where he wanted it to be, which led him to starting a cellphone store. Aside from giving him some experience with business and wealth, it would also provide a link to Centennial College. "I got introduced to Centennial because of that venture, ironically," he explains. "A friend of mine came into the store and said, hey, have you heard of HYPE?"  For those that don't know, HYPE (Helping Youth Pursue Education) is a six-week learning experience at Centennial College that offers students a free way to enter post-secondary education, and remove barriers to college entry.
In the end, it was a desire for skills acquisition that drove Ahmed to give it a try. "You know what, I could use more skills to add to my arsenal," he said to himself. "Education will make you a living, but self-education will make you a lifestyle."
"I went through HYPE that summer," he narrates, "and they allowed me to see myself in a classroom again." Ahmed initially applied for the paramedic program, but found the requirements too demanding. However, this too would prove to be a stroke of luck. "My second choice was an environmental protection technologies program," he continues. "I've always enjoyed science, so that was my second option. I just dove right in. I was picking up skills that I found transferrable to my business. We were doing microbiology, chemistry, physics, coupled with applied engineering, so I was able to glean and recognize some skills that were transferrable to what I was planning on the side." It was these skills that would lead him to the next phase in his educational career: Applied research.
Applied Research with ARIC
"In the last year of my environmental technologies program," Ahmed says, "one of my professors came to me with an opportunity to apply for a student research project that he said I would be a good fit for, and I said why not, I'm open-minded and I understand the value of networking. We decided we were going to do a research project geared towards Shea butter, to understand Shea butter from a chemical perspective, and a microbiology perspective. And with that research, we decided we were going to try and flesh out some more end products."
The rest of the project is chronicled here, but needless to say, it was a huge success, one that Ahmed says he was fated to participate in. "A part of me almost feels like my whole experience at Centennial was to do that research," he gushes. "Being able to wrap my head around the Shea butter from a molecular perspective was just amazing for me."
The research project with Centennial's Applied Research and Innovation Centre (ARIC) would pay off for Ahmed, enhancing his business. "During that whole research initiative," he said, "we're jumping from 2.0 to Mama's Life 3.0. So I did a whole rebranding for my company."
Post-School and ACCEL
Ahmed continuously credits Centennial College as providing him with tools for success. "I was given a lot of motivation, tools, resources and networks that helped me manifest and bring forth that which I had within me," he says. "I'm very optimistic and excited about the future."
He'd built a relationship with ARIC during his time as a student entrepreneur, and this would eventually lead him to working with ACCEL. "They asked me if I wanted to come in and have a talk with them regarding this accelerator that was starting up," he explains, "and they said they got my referral from one of the managers on the campus, who said I would be a good candidate."
While his business had been growing, Ahmed felt that he needed something more, something that ACCEL could provide for him: Money for investment. "Seeing where I was in my business, one of my issues was capital, and needing more of it," he says. "I was actually looking for an accelerator, and various resources that could actually compliment my business. And just around that same time, I got that call."
Ahmed plans to use this capital for further expansion of his business. "Now we're trying to scale up to an industrial size, allowing me to automate and create some leverage," he says of his plans. "That's the focus right now for the business, to figure out methodologies to make the processing more efficient and meet the demand out there."
Words of Wisdom
"Dream, because dreams are the seedlings of greatness, and above all things, be true to yourself," Ahmed advises to aspiring independent businesspeople. "As an entrepreneur, not everybody's going to resonate with your dream, or what you're standing for, so you've got to know what you really want, and that's what it means to be true to yourself. Compromise is not bad, but if you're compromising yourself, or your integrity, or your value or your dream, I don't think you're doing yourself a service, but more of a disservice."
Ahmed is full of advice like this, including praise for the value of hard work. "The price of success must be paid in full and paid in advance," as he puts it. "I believe that's what nature shows us. The farmer, when he plants his seeds, doesn't know what that measly seed is going to turn into, but he has to pay that price in full and pay it in advance, meaning he has to water it, nurture it, do all of that laborious work, but when that seed grows, it provides fruit thirtyfold, sixtyfold, a hundredfold increase for many generations."
"I think when you want to be successful, you want to achieve something, you've got to understand the price that you have to pay to get to what you have to do. That's what I mean by being true to yourself."
 By Anthony Geremia