My Life at Centennial: A Campus with a Story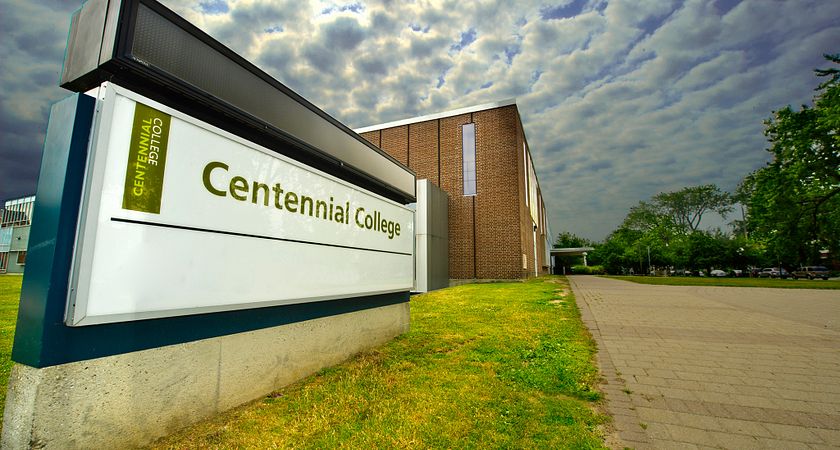 I was excited about my first day at Centennial's Story Arts Centre because it had been ages since I had been in a classroom atmosphere. The first day of college is always the most exciting day in your student life. You spend the previous night imagining the kind of people you'll get to meet, the friends you'll make, and let's admit it, maybe worry a tiny bit over the subjects you may have to study. Having come from a country with a completely different education system, I was looking forward to my time as a student in Canada. 
I entered the campus with reservations on how I would fit in with the environment. As I stepped into the hallway for the first time, the energy and the vibrancy of the campus was something I had never experienced before. Previously known as the Centre for Creative Communications, the Story Arts Centre campus isn't just creative with regards to the programs they offer, but also the students who attend the campus. The SAC is the smallest of the four campuses, but the students sure know how to make it a livelier place.

This is probably the only campus among the four where you are likely to run into someone from the Music and Performing Arts program strumming a tune on their guitar while a student from the Broadcasting - Radio, Television, Film & Digital Media program records it on their video camera. The Story Arts Centre has a story of its own, too, as it was here that the Canadian high school drama Degrassi High was shot.

I spent my first week at the Story Arts Centre in awe of its student community. It was inspiring to know that Canada is a nation that welcomes people from different faiths and various parts of the world with open arms. Being a part of a multicultural community not only introduces you to different people, but also teaches you to be more tolerant and respectful of different cultures.

As the initial weeks rolled by, I was not just eager to know my classmates, but also my own campus. After all, this was going to be my home for the next few months. While people new to the environment may feel overwhelmed by the atmosphere, it always helps to just ask. Whether it be where the nearest bus stop is or where to get your student ID from, life becomes much simpler when you shed your inhibitions and just ask what you want to know.

I am in my second semester here at SAC, and whenever I find someone new to the campus asking me for help, I do my best to point them to the right direction, just like those kind strangers who have helped me.
By Anuraag Seshadri