Four easy ways to keep your stuff safe on campus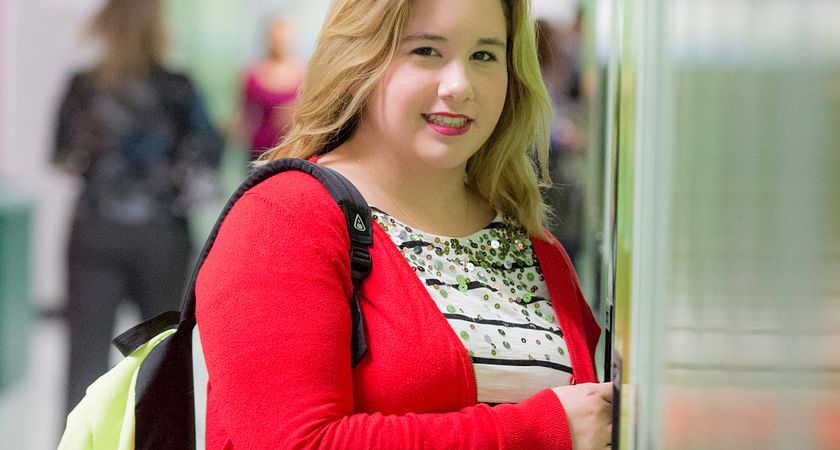 While working in the library at Progress Campus, I've had students sitting next to me that I've never met ask me to "watch their stuff" while they leave for a few moments. While I agreed to it, I did have work occupying most of my attention, and it occurred to me that if someone wanted to snatch that purse or laptop, it's entirely possible that they could have.  
Theft on college and university campuses is a universal issue. The Varsity, for example, reports 25 thefts a month at U of T's St. George campus. The good news, though, is that you don't have to be too paranoid. Most thefts are just crimes of opportunity, and aside from simply being aware, there's a few other things you can do to avoid that theft, starting with the moral of the story I recounted above. 
Don't ask other people to watch your stuff, and don't leave it out in the open
Really, it comes down to a risk versus reward thing. Maybe you have to slip away for a moment, to the washroom, to the vending machine or to someone's desk, and it's a pain to pack up all your things, particularly if you've created a "study nest" of a bunch of items. But really, ask yourself, is losing a wallet, a laptop, or a phone worth those extra couple of minutes? 
I'm not the only one noting the problem with leaving valuables unattended, as Berkley Security writes about it here. They recommend treating your laptop like cash, and making it easily identifiable with decals and engravings. The site also has some links to data-encryption software for preventing identity theft. 
If you don't need it, leave it at home
True story: I once had a bag with a costly digital camera stolen out of the back seat of my car after leaving it there for about an hour. On one hand, I shouldn't have left it unattended, but on another hand, it was in my car because I'd brought it, but didn't really need it with me. If something's valuable and you don't need to bring it with you, leave it somewhere safe. Marketwatch concurs with this when it says that if you aren't going to need it that day, leave it at home, or in your dorm, and this includes everything from cameras to social security cards. And if you're leaving it somewhere…
Lock it up
Consider investing in a safe to keep your wallet and cash in if your home away from home is in a dorm. Even if you know your roommate, as Marketwatch notes, an unlocked door could lead to a theft of opportunity. Similarly, a locker is a good investment when it comes to stashing valuables you needed to bring to school with you, but don't want to carry around over the course of a long day. And needless to say, lock things up in the trunk if you can, away from prying eyes. 
Pay attention to your money
There's a good chance that college is your first time really managing your own money. If that's so, you need to make sure you actually keep tabs on it, and there's more to it than simply not leaving spare cash lying around. Your credit and debit cards need to be kept safe as well. But there's another angle to this. With identity theft on the rise, it's similarly important to check on your bank account on a regular basis. More importantly, pay attention to your bank account. If you notice transactions you didn't do, then you may have been subject to identity theft, and the worst thing you can do is let it sit, when you should really contact your bank immediately. 
When you're a new student in a new environment, the rush of it all can leave you unprepared to secure your belongings. You don't have to be fearful, though. Meeting new people is an important part of the college experience, and one of the worst things you can do is cut yourself off from new people out of a desire to guard what you have. Instead, you just have to be aware.
By Anthony Geremia