Four free or inexpensive life necessities you didn't know you can get at Centennial College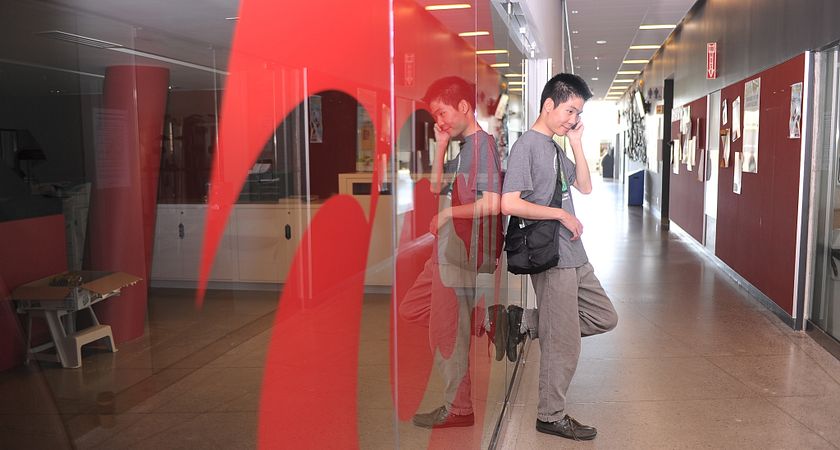 As a student, you have a lot on your mind during college. It can be your first time away from home if you're on residence, and even if you're not, you're juggling new responsibilities. Classes, reading, exams, and assignments are just a few of these things. Focusing on your work, and developing your career should be your main priority, but life does have a way of causing issues.
The Centennial College Student Association Incorpirated (CCSAI) is run by students for students, and aims to make life easier by offering free and discounted life services, aiming to reduce any financial and time-based barriers a student may encounter during their education. Here's a few things you, as a Centennial student, can grab for cheap or free.
1) Professional business clothes
Even if you don't care for fashion, there's at least one other important reason to dress well: Job interviews. When it comes to making an impression on a company you wish to join, appearance is important, and you always need to project a "business professional" air. Dressing nice on a budget can be tough, but the college has a method of hooking you up with that nice clothing for absolutely no charge.
At the very bottom of the Student Centre at Progress campus lies the EcoDepot, a free donated-clothing shop that students can use to pick clothes up. But rather than regular clothes, the emphasis is on business wear, the better to take to a job interview. The donors include students, staff, and the public. It's free for anyone with a student ID card, and staff can even help you pick clothing out for that big interview or presentation.
2) Cheap, healthy food
As a student, you can wind up having a bit of a dilemma when it comes to what you eat, particularly if you live on residence: You may be strapped for time and cash, so you need food cheap and fast, but you also need to eat healthy to stay aware and awake, and not put on the Freshman 15. It's hard to stay both frugal and healthy in college, but a solution does exist. Called the Good Food Box, the joint CCSAI/Food Share project aims to hit two needs at once: Students needing cheap food, but also needing to stay healthy.
Good Food Boxes contain fresh fruits, vegetables, and other healthy things, and aim to provide a student with a week's worth of supplies. The boxes are cheap, with the simplest one-to-two-person package costing only $13, and even include organic options. Good Food Boxes can be ordered through the CCSAI, and are picked up at Progress Campus.
3) Medical Prescriptions
Healthcare may be free in Canada, but prescriptions aren't. It's the time of the year right now when that inevitable winter cold spreads around, and chances are you've gotten it or are overdue to get it. The last thing you need while attending classes and trying to get your career going is to have an illness bring you down. Fortunately, the school tries to cover student needs and make this easier in the most direct way possible: By helping pay for your medical needs.The student health plan is automatic for every domestic student, and covers 90 per cent of your prescription costs.
And it doesn't just have to cover yourself. It's possible to register dependents, including family members, to receive the same benefits. In fact, the deadline's coming up on January the 26th, and there's a need to re-register every year. If you haven't yet, get your Blue Cross Card from the nearest CCSAI office. I'll note that there are some restrictions and conditions on this one, like a six-week cool down period where you're refunded after the purchase, so you'll want to read the fine print on the CCSAI's website.
4) Legal advice
As a student, understanding your financial and legal rights can be tough. There's OSAP, apartment leases, affidavits, and other things to figure out. Sometimes you need help, and sometimes you just need someone to explain it all to you. Fortunately, the CCSAI can give you access to those experts. Every Tuesday at the Progress and Ashtonbee campuses, students who make an appointment can head to the CCSAI offices and meet with legal professionals, who can give them totally free advice and tips, perfect if you're confused over anything, and need the pros to explain it to you. Hey. we all need legal advice at some point.
There's a wealth of resources out there to make your college journey easier, and for those services to be used, you need to know about them. The worst possible course of action is enduring problems without realizing there's a solution already there. Hopefully, letting you know what's out there will enable your journey through college to be just a bit smoother.
By Anthony Geremia