My Life at Centennial: Taking the Leap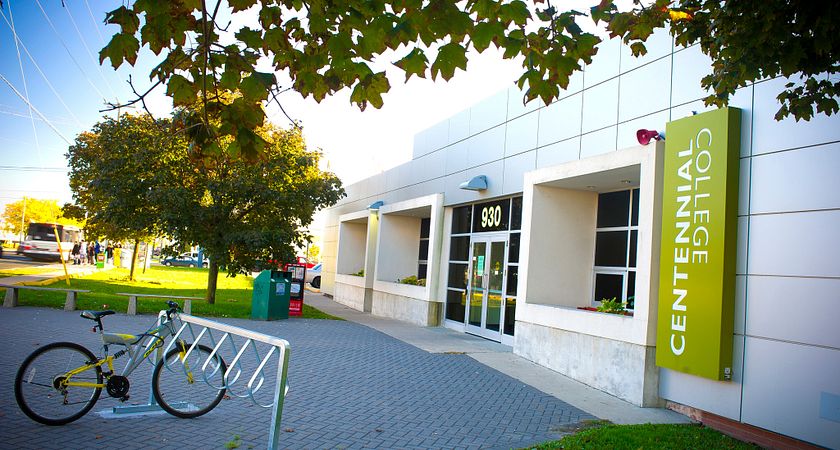 I woke up at 8 am on a Monday morning for a class that was due in thirty minutes, if this was me a year ago, I would have gotten up fretting and fuming blaming everyone around me for not having woken me up on time.  But now that I am living by myself, I've realized that I am responsible for what I do. Instead of waking up with a start and rushing through my routine, I took a deep breath and slowed down the pace. This helped me to be more relaxed and cheerful.
Be it waking up late on a school day or cooking a meal that ends up overcooked, there are times when things do not go as planned that sometimes make us loose our cool. When we had the support system of family and friends, we always knew there would be a friendly arm on our shoulder that would calm us down, telling us it's all going to be alright. But when you move to a new place leaving your family and friends behind, you realize you are on your own. It is a scary thought, isn't it?
I remember my first evening when I landed in Canada, from the time I had got on the plane to the time I had landed; it hadn't sunk in that I was making a change. It was only when I got to my room while unpacking my suitcase did I realize that I was not going to see my family and friends for a long time. There are the Skype sessions, but a video conferencing is no substitute for a physical presence of your loved ones.
We all have had pangs when we imagine ourselves coming out of our comfort zone. We have had our doubts and fears when faced with the prospect of leaving our nest, we end up asking ourselves if it is worth the risk at all, yet, sometimes, we just have to take a leap of faith. You know what they say, a comfort zone is a beautiful place, but nothing ever grows there.
I've completed my fifth month in Canada, and with each day that goes by I feel that I am a better version of what I previously was. I try not to get bothered by worrying about things that aren't in my control, be it questions about my future or the decisions that I've made in the past, they shouldn't be a reason for me to not enjoy my present.
I may not have sorted my life out, I still make mistakes, yet, I try to see the lighter side of life and learn from what I've done. Moving out of your home is one of the boldest decisions you will take, for sacrifices are to be made when you are chasing your dreams.  We may get to live our dream, or we may not, but as the saying goes, it's the journey, not the destination.
By Anuraag Seshadri