Interview Anxiety? Shake it off!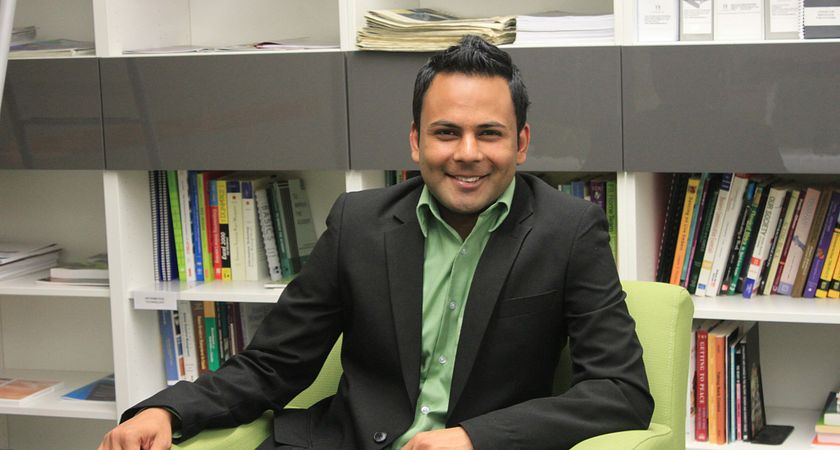 You've recently graduated and have been applying to numerous jobs. Your cover letter and resume have been reviewed meticulously, your LinkedIn profile reflects your expertise and you have recently took advantage of the sale at the mall in efforts to add business attire to your wardrobe.
You have the skills. You have your field placement experience. You've talked to your friends who have graduated last year and your friends who have been working in the field for the past three years. You've also arranged informal interviews with them. You have a great sense of what to expect in the field. You're ready! You noticed a posting that relates to your career path. Sent your cover letter and resume to human resource and wait, I think I hear your phone ringing. Answer it! I'll wait.
You got an interview on Wednesday morning? That's great! Wait, why are you pacing? Interview anxiety? Sit down. Breathe and continue reading. I have tips that will help you.
Tip #1: Practice. Practice. Practice.

First things, first. Go through sample questions. You can find many great resources on Google. Look at commonly asked interview questions and be sure to jot your answers down on a piece of paper. Once you comprised a set of questions and answers, find a family member or a trusted friend and ask them if they would be able to do a mock interview with you. They may come up with questions you haven't even thought about. You may also want to re-connect with those working in your field of interest, if you have the chance, to inquire about interview tips. As you go through your mock interview, maintain professionalism. Try not to break out in laughter. Do not use slang. Speak confidently.
Do your research on the company. You will want to come across as someone who has genuine interest in the company. Know their history. Know what they are about. This may be your future place of employment, make sure you're a good fit. 
Tip #2: Take a look in your closet
Plan your outfit ahead of time. Make sure it's clean and ready to go. Try your outfit on before the interview date. Make sure that the clothes you are wearing make you feel confident. It might sound silly but clothes make a world of a difference. You want to make sure you are well dressed and groomed. You only have one first impression. Once you've decided on an outfit, make sure you give yourself plenty of time to get ready. No one wants to have a bad hair day the morning of his or her interview. Don't forget to make sure your dress shoes are nice and clean as well.
Tip #3: Treat yourself well
Get plenty of sleep. Avoid caffeine. Take a walk if you get anxious. Find stress relievers such as dancing, listening to music, read a book or talk to someone. You got this! Confidence starts with you.
Tip #4: The interviewer is human too
I constantly have to remind myself of this one. The person who is conducting the interview much like yourself, a living and breathing human being with feelings. Understandably you may feel intimidated, nervous and scared. Yet, keep those nerves at bay. Keep in mind that this person saw key points on your resume that they found to be interesting and possibly valuable to both the position and company. When they ask you "Tell me a little about yourself," trust me, it's not a trick question. The interviewer means no malice. He or she is not judging you. Just make sure your not visibly squirming in your chair. Speak clearly. Smile while you speak. It exudes confidence. Most importantly, breathe.
If you need any guidance tips, Centennial's Career Services and Cooperative Education department can help you prepare for your interview by offering interview simulations and resume development.
Best of luck to you during your interview. Be confident. Be at ease. Once it's completed, don't reflect on what you could of said. You gave it your best effort.
Fingers crossed!
By Patricia Delle Monache