Don't Label Me: How one Centennial College student created clothing for social change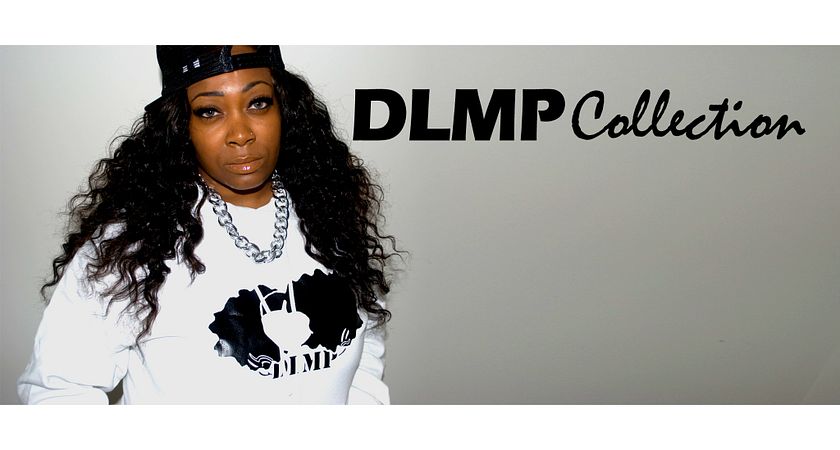 Centennial College's pledge to make its students agents of positive social change means that the school is constantly looking to support those students when they come up with inventive ways to champion social causes. This was the case with Nicole Barham, a recent graduate of Centennial's Child and Youth Care program at the college. Nicole enrolled in the program out of a desire to help challenged youth, but sought to take things further. She'd planned on launching a clothing line called the Don't Label Me Project, or DLMP, and Centennial College not only made it possible, but awarded her team a $1,000 bursary to help her out. Here's how it happened.
Child and Youth Care
"My motivation is just being able to help people," Nicole says about her desire to get into Child and Youth Care, "and let them feel inspired and motivated to do something for somebody else."
That wish was great enough that she'd already found her way into the field before her education. "Before coming to Centennial, I worked as a child and youth worker without the diploma," she admits. Her area of specialty was with young parents. "I'd teach them life skills, like cooking, how to make a resume, sometimes taking them into the community for outings with their children."
It was her desire to advance her career with professional credit that brought her to the school. "Even though I worked in the field for over six years," she said, "employers still didn't look at me as a child and youth worker. They'd say, yes, I had the experience, but I didn't have the school behind it. So I said, it's time to understand why I'm doing what I'm doing."
As it turns out, attending Centennial College's program would do more than give her official credit. "It let me know that I was in the right field, taking the right steps, and doing what I was supposed to be doing," she says. "The professors helped me grow more than I thought I ever could. I made a lot of professional and personal connections that have helped me a lot." More importantly, though, it gave her an opportunity to make "Don't Label Me" happen.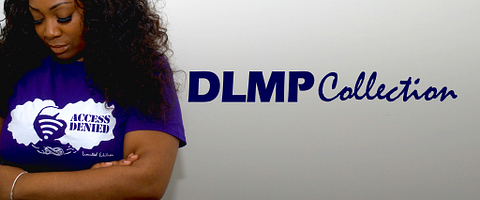 Don't Label Me
"I had already had the idea of DLMP for about six years before this," Nicole says. But it was a special contest at Centennial that would give her the chance to make it a reality.
"Yasmin Razack came to us from global development," Nicole explains. She spoke to their class to explain an initiative and competition opportunity to students. The focus would be on issues affecting women and girls globally as part of the global citizenship and education component (GC&E) of the course.
In a group with two other students, Nicole would move ahead with the Don't Label Me Project, a charitable clothing line, designed to bring awareness to issues surrounding prejudice, something very personal to Nicole. "I started DLMP because I worked with young single mothers," she explains, "and when I was taking them into the community, I had a lot of people approaching them and making derogatory comments. I wanted some way to inspire them, and say just because they see me as a single mom doesn't mean that they know my story."
She explains how the clothing line works: "We were doing t-shirts and sweaters, and our thing was, you may know my name, but you don't know my story, so we wear blank faces, because it could be anybody, and were selling t-shirts to raise awareness. We called it 'the conversation starter' because people would ask what your shirt is about." Profits from sales went to the Canadian Women's Foundation, a group dedicated to helping survivors of human trafficking.
She attributes her winning the bursary to the inventiveness of DLMP. "Our idea was just different from everyone else's," she says. "It was about giving youth a different avenue for social justice, letting them be able to express their views on certain things that maybe they wouldn't really know about, or know how to start the conversation."
With the winnings in hand, Nicole decided to expand the scope of DLMP's charitable efforts. "So with this bursary and winning this contest, it solidified that I wanted to do certain pieces that would help certain groups. We did one for Children's Aid Society for child abuse awareness, where we sold white and purple shirts as a project in my third year, which we were able to continue. Then there was the Don't Label Me Project, just the blank faces, which was to raise awareness that it could be anybody, it doesn't matter who, you don't know their story."
Motivation
Nicole credits Centennial College and the Child and Youth Care program with finally allowing her dream to happen. "The project gave me that push to actually start something," she says. "It was always an idea, I'd had the name and the logos I wanted, but I hadn't taken the step to actually print shirts, get out there, and say what this was about." Nicole has other charitable projects she's already begun planning, and wants to come back and work with Centennial, giving back to the school that set her up.
By Anthony Geremia