How Enactus enables business know-how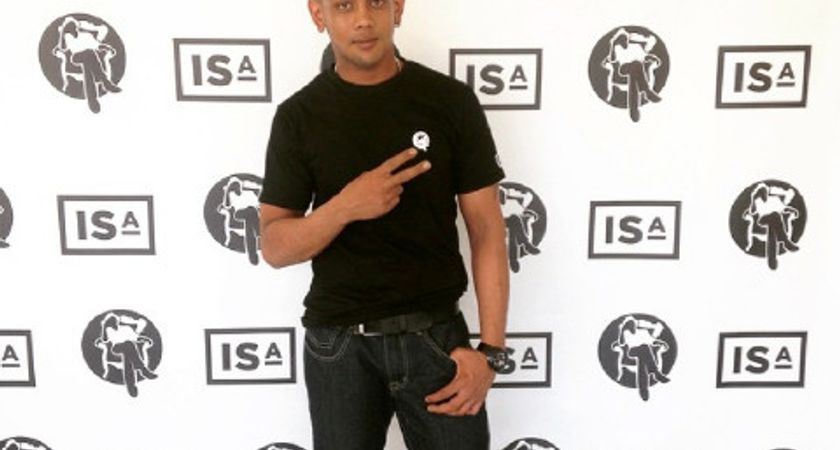 In any career, proven experience is the key to success. Centennial College knows this, and its programming takes students out of the lecture hall whenever possible. But the college also sets up special opportunities for students looking for extra career-developing opportunities, like Enactus. Enactus is a global charitable organization, dedicated to advancing economic and social good worldwide. It has a chapter at Centennial, and students looking to enhance their skills can work on one of its projects.
Mark Chamanlall was attending Centennial College for a three-year Advanced Diploma in Marketing, when he found out about Enactus through one of his classmates. He'd always been determined to make use of the opportunities for real-world experience the college offered. "It would be a great opportunity for me because I had participated in other events like the Ontario Colleges Marketing Competition," he says. "I always look to expand my portfolio and participate in different things." Enactus would give him a chance to try out his branding knowledge for real, working with young entrepreneur Nigel Birch on his clothing brand, ISA, or Intelligence, Swagger, and Articulate Ambition.
Developing a business
"When I first met Nigel, I really connected," Mark says of his decision to take the project on. "I wouldn't have taken the role if I didn't connect with him, and if I didn't think it could do well, so I really wanted to put all I had into it."
"Launching a clothing line, especially in Toronto, is very difficult," he explains. "It's hard to compete." Mark would work with Nigel's company from March to May of 2015, helping him to get his business off the ground. Their efforts included creating a unified logo for his entire brand. "We contacted the former president of Enactus," Mark explains, "and she had a connection with a graphic designer." Some other issues included storage space, and the need for ISA to have a business plan, for which Mark referred them to ACCEL, the Centennial College Business Accelerator designed to provide resources and planning to Toronto entrepreneurs.
"It might be a good idea to create one stable product and go from there," he says of his other major recommendation. Give it away, make it their headliner. This led to the creation of a simple T-shirt in black, grey, and white, with a logo on the chest and sleeve, which would become their headlining product. Starting with that t-shirt, they'd do events to get the brand out there, including an event at the college itself in April, since students represented their target demographic.
"We set up shop, we had music, and we posed questions that were similar to the brand, Intelligence, Swagger, and Articulate Ambition," Mark says of the event at Progress Campus's bridge. "Those three things were what Nigel wanted to promote, and he feels that every man embodies those three traits. So we posed thought-provoking questions, like whether it's better to be street smart or book smart, things that would get people to think. We asked them these questions while standing against the backdrop, and we took video of them." The results of the event would be edited into a promotional video, and spread across social media, furthering the company's exposure. "Since I've started working with you, I've gotten people to engage, and that's something that I've never had before," Nigel said of the efforts.
Lessons learned
Mark has since graduated, and passed the role of project leader onto others. He's planning to go to Ryerson in the fall, and is currently working for TD Bank. "I'm excited because it's a big company," he says of his new job. "I can't wait to grow with it."
He credits his post-college success to his exploits at Enactus, and the real experience it gave him. "It's given me a lot more to talk about on my resume," he says, "like leadership and organizational skills that I can speak to now because I've done them in an actual business, applying what I've learned into a real situation. That's what Enactus is, all I've done in school applied to a real life situation."
He envies current students who have the chance to participate in this year's efforts. "I've checked out some of the projects they have now," he admits, "and there's some cool stuff. I kind of wish I was back at Enactus again."
While he won't be joining them, he does offer advice for new recruits. "You get out what you put in," he says. "If you want to be a part of it and work on these projects, you have to want it. The skills I pulled away from it were invaluable. People should have time on their hands, or know how to manage time effectively. It's a lot of work, but it's very rewarding."