Money Talks: 6 essential online resources for managing your money in school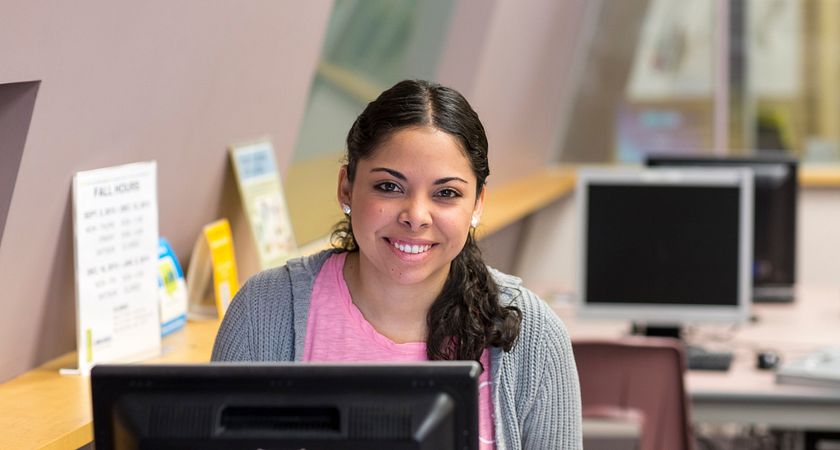 Welcome back to Money Talks, the monthly series focusing on student financial issues. Navigating the world of OSAP (Ontario Student Assistance Program), student loans and financial aid can be tricky if you're not properly informed. Whether you are already attending college or are planning on starting it in September, now's the perfect time to make sure you have all the knowledge you need to navigate the financial side of the post-secondary world. This series and Centennial's Student Financial Services office aim to make the process as straightforward as possible, but there's more information out there you can be using. That's why we recommend the following links. They come with the school's stamp of approval, and offer knowledge and resources to keep you informed and prepared with more opportunities to get extra cash for college.
1. osap.gov.on.ca for a wealth of information
Coming straight from the government itself, this site tells you everything you need to know about getting OSAP, including OTG (The 30% off Ontario Tuition Grant), as well as all the policies that come with all the government programs. We've talked about a few of these before, but really, all of the essential information is kept here. 
2. www.canlearn.ca for managing your debt
This financial information website has always been useful, but what makes it particularly special is a new feature in the form of an online account you can and should sign up for. Once you've negotiated a loan, your account with canlearn.ca lets you track your loan history. Everything about your loan, including how much you've paid and potential interest can all be monitored, so you always know where you stand, how much you owe, and what the next step is. In addition, if you've finished school and are still looking for work, you can use this account to access the Repayment Assistance Program (RAP) to help you with loan repayment.
3. disabilityawards.ca for financial aid for students with special needs
This site is a financial aid portal linked to both federal and provincial government funding for students with disabilities. The list of disabilities covered is broad, so it's worth a look to see what financial aid you may be able to receive. Speaking of unexpected financial aid…
4. yconic.com for getting financial aid for everything else
This is your one-stop-shop for searching for scholarships, bursaries and awards of every kind. You can even make an account and search based on your own profile. I've written about it before, but a truly astounding amount of scholarships and bursaries -more than $5 million!- go unclaimed every year, and so you never know what you may be able to snag. Don't leave money on the table!
5. Individual bank's financial resources, for information and alternative loans
These bank websites contain valuable financial information on personal banking, planning, budgeting, student life and more. There's tons of valuable information on them. In addition, you can also apply for personal student bank loans through these sites, as each bank has their own student loan program. However, if you receive OSAP, you're not eligible for the bank loans. But not everyone is entitled to OSAP, and these institutions offer an alternative. You will need a co-signer for these bank loans and you will have to begin payments, although interest only, once you have secured the bank loan, while OSAP loan repayments are postponed until you complete full-time study status.
6. Centennial College's financial aid, to see what we can do for you
Centennial College offers plenty of scholarships and bursaries for its students, and it's always worthwhile to check out what we can give you, a topic this blog series has discussed before.
By Anthony Geremia, with contributions from Scherry George.