You got the job interview - now what?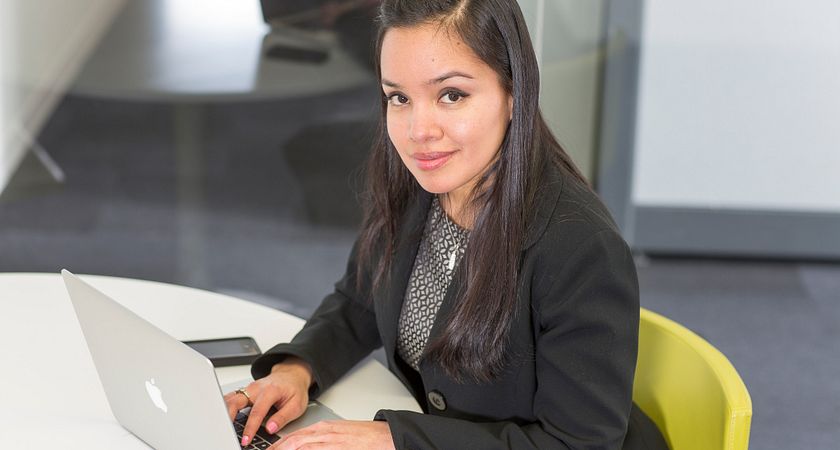 Congratulations on getting an interview. That means your resume stood out among the masses. Something you did, have done or can do seemingly impressed them and you've got your foot in the door. But all that tailoring, tweaking and keyword stuffing isn't over. You put so much work into your resume (or maybe you didn't and just got lucky), but now you've got to apply some of the same concepts to help present yourself well in the interview.
Start by reviewing the job posting. You're going to want to ensure that for every skill, qualification and requirement listed that you have something to say about it, whether that's related experience, achievements or examples. The purpose is to be able to speak to every single point in the post in order to show how "perfectly" aligned your skills and abilities are to the job. But you're going to have to become super familiar with the posting and be able to recall your points as easily as your name. I don't know how many times I've been asked "can you tell us why you'd be a good fit for this position?" The answer to that question comes from being able to prove to them that you have what they're looking for. The more prepared you are to talk about how you've demonstrated the skills in the posting, the greater chance you have in moving onto the next steps in the process.
Now that you know the job posting inside and out, and can easily match yourself against it, you'll need to develop and memorize your "elevator pitch" or "personal commercial." Keeping in mind the job posting, your commercial needs to answer the question that's usually asked at the very beginning of an interview – "Tell us about yourself." You have about 30 seconds to a minute to give them a brief synopsis of who you are, where you came from, what your goals are and why you'd be a great hire. To help, Kathryn Minshew (CEO of the Daily Muse) recommends using something she calls the "Present-Past-Future" formula. This is where you introduce yourself and talk about where you are in your career right now, what some of your past experiences are and where you see yourself in the future (i.e. why you're so keen to join this organization, etc.). Again, remember to always target your words and descriptions around what you think they're looking for.
Next you'll need to anticipate interview questions you might be asked and rehearse how you'll answer them. And by rehearse, I mean memorize. You don't want to sound like a robot, but the more comfortable you are with answering a particular question, the more relaxed and confident you'll appear. A good place to start is with this handy list of 25 questions you need the answers to. You'll also need to come up with some questions and answers that are more specific to the job itself. For example, if it's a job in IT, you might want to think of some technical questions they might ask.
You're also likely come up against the infamous "tell us about a time when" questions. These are scenario-based, behavioural questions that you need to have ready for any interview. They typically aren't job specific, but they help the interviewer determine how you might handle certain situations, and whether or not you'd be a good fit in the organization. Some of the typical questions include:
Tell us about a time when you had competing deadlines.
Tell us about a time when you disagreed with a colleague.
Tell us about a time when you had to work with a difficult person/deal with an unhappy customer.
Tell us about a time when you had to step outside your comfort zone.
The trick to being able to answer these types of questions is to think of situations you've encountered that could speak to a number of them. It may seem like a lot of work now, and you might think you don't have any stories to tell, but if you take the time to think about the above-questions, chances are you'll come up with one or two answers that could apply to a few of them. And if you're really stumped, you could talk about a situation that involved related skills instead of saying nothing at all.
In the end, the only thing that's going to prevent you from doing well in the interview is being ill-prepared. As long as you review and rehearse until you can comfortably answer anticipated questions without looking at your notes, you'll be surer of yourself and come across as someone who's confident, well-prepared and has got it together. Good luck!
By Ashley Breedon