Four movies (and shows) you didn't know were filmed at Centennial College
It's well-know that the city of Toronto is a popular hub for Hollywood film shoots, something we talked about last week. While a host of movies are filmed around our city, Centennial College itself has featured on the silver screen a few times. We make sure to connect students from our School of Communications, Media and Design with the industry, but sometimes the industry itself simply comes knocking at our door. Here are a few examples where that's happened.
Robocop (2014)
The most recent project to be filmed at the school, this remake of the sci-fi classic had scenes filmed at Progress Campus's Athletic and Wellness Centre, featuring Gary Oldman and classical guitarist Raffi Altounian being outfitted with bionic hands. Here's a screen grab from the sequence. Have you used any of this equipment at our gym?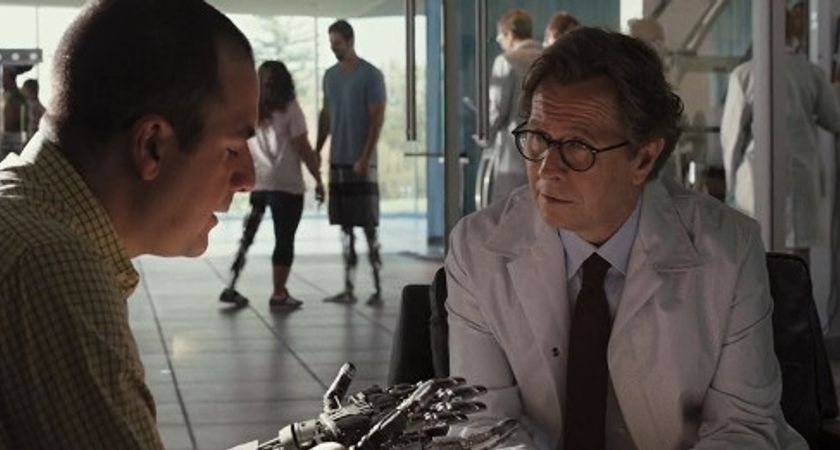 Centennial College was just one of many Toronto locations used in the filming. This article from the Torontoist breaks down the various locations, and talks about about the college's role.
Man of the Year
The late Robin Williams produced some amazing comedies, and one of his later ones, 2006's Man of the Year is an under-appreciated political satire about a comedian running for president. The film made extensive use of Progress Campus's Student Centre, filming a number of important scenes there. A full listing can be seen in this video from the CCSAI, which also talks about our next entry:
American Pie
This comedy franchise will be familiar to anyone who grew up in the early 2000's, and the fifth entry in the series, The Naked Mile, also featured scenes filmed around the Student Centre featuring famed Canadian comedian Eugine Levy.
Degrassi High
This is one that everyone who goes to the Story Arts Centre has heard, but bears repeating. There's a good chance you're familiar with the latest version of Degrassi, the long-running dramatic high-school series. But the 1989-1991 iteration of the series, Degrassi High, was filmed primarily at that campus. You can even see the exterior here (with different lettering on it) in the Degrassi High opening credits.
Notice the resemblance?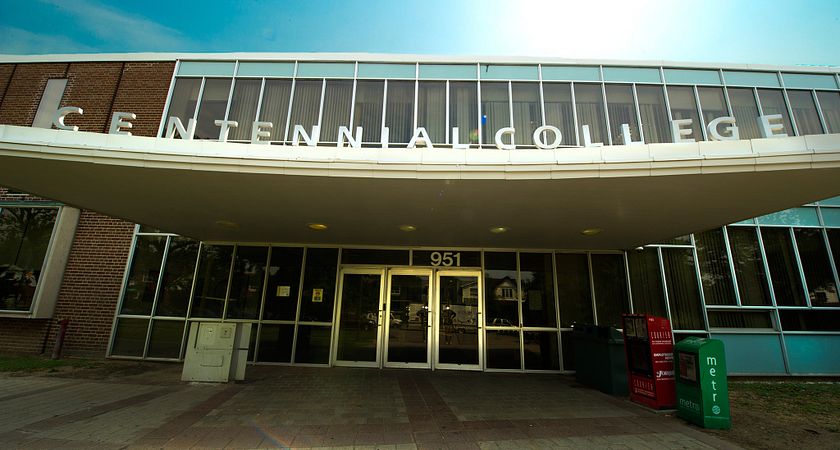 In addition to playing movie locales, Centennial's campuses have also provided locations for many television commercials. If you're at Centennial College for film, then you're going to be connected to experts in the field. But, as you can see, the school itself can sometimes be an expert.
By Anthony Geremia