Five movies you didn't know were filmed in Toronto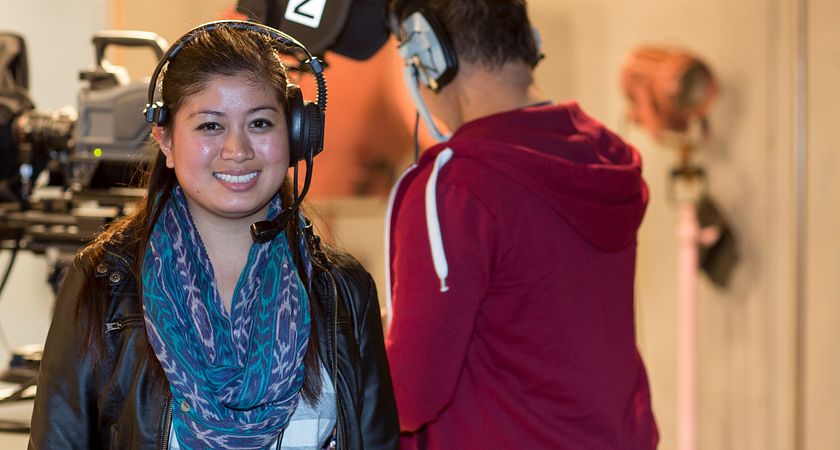 If you're living anywhere near downtown Toronto right now, you've probably been affected by the filming of Suicide Squad. My sister even accidentally walked into the middle of it. This isn't the first time this has happened by a long shot, and definitely won't be the last. As the locals know, Toronto is an extremely popular location for film shoots. Maybe it's the exchange rate, or maybe it's the versatile, diverse environment in the city, but Toronto's been Chicago, New York, Washington, and a boatload of fictional cities in films for decades now. Being in the middle of such an important hub of cinema, it makes sense that Centennial College's School of Communications, Media and Design would offer several different film programs designed to connect students to the thriving industry right outside their doorway.
An interesting aspect of Toronto's prominence in the film industry is that we rarely appear as ourselves, which is why when Scott Pilgrim vs. the World came out, it was a big deal that it was both filmed and set in Toronto. Sometimes it's obvious when something's filmed here, but sometimes it's not, and if you're not local, you may not see the signs. Here's a few Toronto-filmed blockbusters that may surprise you.
Speaking of Suicide Squad, the superhero film that ushered in the modern age was also shot at tons of locations in and around Toronto. A broad swath of Toronto locations were used in the film. Notably, Casa Loma was used as a stand-in for the Xavier Institute. To add my own personal story to this, I was in elementary school in Pickering while it was being filmed, and we were warned that there would be a big "boom" in the Rouge Valley next door due to the shoot.
Honorable Mentions:
Several local Toronto schools were used as the location for this comedy, including Northwood Secondary, and John Ross Robertson High School. Additionally, Toronto's Black Creek Pioneer Village was the site of the notorious pants-wetting field trip.
Honourable Mention: Harold and Kumar go to White Castle, because we don't even have White Castle restaurants here!
This one managed to disguise Toronto as Chicago simply by adding some stock-footage shots of that city as transitions between the locally-filmed stuff. But in reality, it was all Toronto. Greektown on the Danforth, located very close to our own Story Arts Centre, were particularly essential for this film, and featured heavily.
Honourable mention: Mean Girls, mostly filmed at the Malvern and Etobicoke Collegiate Institutes.
A ton of Zombie Flicks
It's not enough to have our annual Zombie Walk. Toronto seems to be invaded by the flesh-eating ghouls on a pretty regular basis. The 2004 Dawn of the Dead, Land of the Dead, and Resident Evil: Apocalypse, Afterlife, and Retribution all feature familiar locations in a horrifying new context.
Honorable Mention: Speaking of horrifying, every single Saw movie after the first was also filmed in our city. We certainly have some dark secrets.
Despite the title, it wasn't even filmed there. Go figure. Between the musical numbers, keep your eyes peeled for Union Station, Queen's Park, and Osgoode Hall. The "Chicago Theatre" featured in the finale was even a re-branded Elgin Theatre.
Honorable Mention: Hairspray. The city's extensive sound stages were the best in North America for filming this retro-50's production. Plus, Toronto has streetcars!
By Anthony Geremia