Open a pathway to your career through Customer Service Management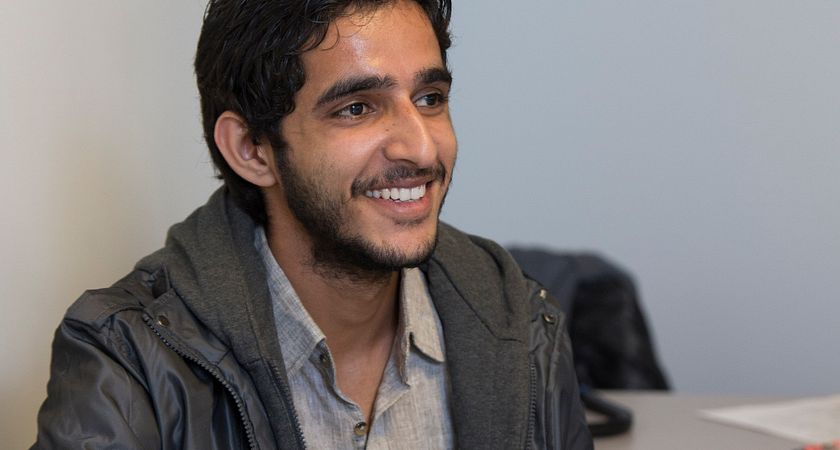 It's a tough job market out there, and breaking into the career of your choice can be daunting. Centennial College is dedicated to linking students to these careers, and is always revising its programming to reflect the latest career trends. One of these new programs is Customer Service Management, beginning this September. The program gives students the tools they need to enter a company at the ground level through a job with high demand, and work their way up the ranks. Program Coordinator Terry Pruner is no stranger to the field, having spent 20 years in customer service and sales before teaching. He explains how Customer Service Management can be used to break into the industry of your choice.
A pathway to the inside
"The biggest reason a student will enter this program is because of the career opportunities," says Terry. "There are jobs here. Because of the demand for people with these skills, companies are really anxious to work with us. I get an email almost every week from a company wanting to talk to me about recruiting our students."
But it's not just jobs in customer service he's referring to. The secret, to him, is how these jobs can be used as a doorway into virtually any industry. "There are a lot of jobs in customer service," he explains, "and when we look at the various sectors, like telecommunications, healthcare and government, they're turning into progressive careers. People have decent pay, they have job security, they've got a future and they can succeed in other parts of the organization."
To help students accomplish this, the program aims to place them in customer service positions in companies that make use of other skills they may have. "We try to get them to combine their skill sets," Terry says, "So someone with a medical education from another country can start work in a health contact centre, then use that as a way in."
Because of this, the program teaches students job-hunting skills, but also teaches them how to use these skills to advance themselves in a company once they have their job. "We teach them how to manage their career in terms of their own succession plan," Terry continues. "This includes teaching them how to leverage customer service skills to break into other parts of a company, This gives people in virtually any field a doorway in. No matter what, you're going to get a job."
A varied skill set
But there's more to customer service than job hunting. Students also learn valuable, transferable skills.
"Working in customer service requires a broad understanding of customer technology and one-to-one marketing," Terry says. "All of that has fallen to customer service to manage somehow."
"They're going to learn how to use Salesforce.com, probably the most popular customer relationship management software in the industry. Other technical training includes Microsoft Office and Hootsuite, a common social media dashboard. Their social media education stresses both the technical aspects of how to use them, and the marketing and service perspective of how to use them in business."
Aside from technical skills, the program also supports students in the development of leadership abilities, something Terry says is lacking in the customer service world. "What often happens is we throw people into a manager's role but we don't teach them how to lead, and we lose really great employees that way," Terry explains. "This program gives an agent the opportunity to be more successful once they reach that stage."
It's the blending of these two proficiencies that makes the program unique. "There are very few careers that demand competency in both those areas, technology and leadership," he says, "but in customer contact centres they certainly do."
In the end, though, the biggest advantage of this career approach is the doors it can open for you. "What I share with my students is that you can go wherever you want to go and do whatever you want to do, and achieve what you want to achieve," Terry says as final encouragement. "You don't have to go into this thinking I'm just going to be someone talking on the phone for the rest of my life. That's not the point. The point is, let's get you started, let's get you doing really well so you get recognized, and then you'll start to advance."
By Anthony Geremia