Holding down a job in school: The pros and cons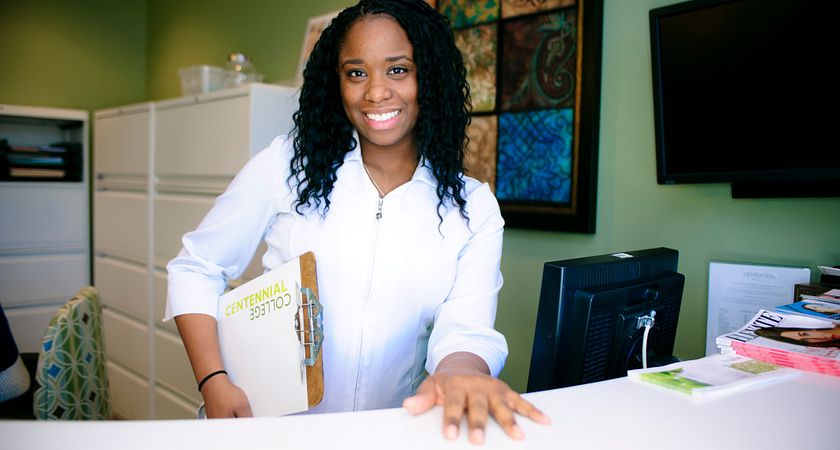 When I was taking classes at Centennial College a few years back, and was first getting to know my classmates, the subject of jobs came up. What surprised me at the time was how many people in my program had decided to quit their jobs the moment school began. The reason they gave me was they they needed to focus on their studies. Meanwhile, I'd decided to keep my old retail job, only taking shifts on the weekend, and one or two evenings during the week.
If you're thinking of starting college in September, you may be looking at the same decision, and wondering which way to go. Maybe you already have a job and are thinking about leaving it before school. Or maybe you don't, and starting one when you go to school is something you're looking at (you can even work at the college, find out some Student Jobs on myCentennial). There's ups and downs to working while in school, and you need to be aware of them to know what you're getting into, so you can make a smart decision.
You'll have extra cash
Everyone's financial situation is different in college. Some people need to earn money while they're in school, and some don't. But wherever you fall on that spectrum, having more money can always help you out. You need school supplies, and you'll want to buy lunches, have nights out with friends, or even just have some spending money. "Money doesn't buy happiness," but it does buy a bit of convenience between classes. Or, if you're thinking ahead, it can be saved for when you graduate, and used to pay your debts and start your new life, as this Can I work and go to college article from about.com says.
A bite gets taken out of your schedule
Of course, the tradeoff for that money is time. Firstly, getting a job that works with your school schedule can be tough, and you should never have to choose between skipping out on class and going to work. But presuming you do find a job that allows you time to go to class, you'll still find it eating a chunk of time you could use to study or work on assignments. This doesn't make things impossible, though. Instead, you need to be careful with how many shifts you take and how many hours you work, or your academics can suffer. 15 hours per week is the generally recommended limit, based on this U.S. News Report. It's a challenge I faced when I was working while in school, as I had to carefully manage my study time, and fit it around my work shifts. However, there's a positive side to this, too.
Time management and work experience will make you skilled
Sure, there's going to be a bit of a struggle as you get your time management sorted out, but life's like that, and learning to handle multiple commitments now can benefit you in the long run, as this Money Crashers article states. Learning to balance your time is a life skill, and if you can pull it off, you'll be stronger for it.
On top of that, if you manage to snag a job in something related to your career field, it can go on your resume as relevant experience. Even if you don't, there's a ton of experience to be had in any job involving teamwork and responsibility. Really, it's just easier to get the job you want when you're graduating with a solid history of work experience, and still having one when you graduate can help avoid a "resume gap" while you get your career going.
It's all about priorities
There are challenges and advantages to holding down a job while in college. It depends on your needs (as mentioned above, some students legitimately need to work), and on what you prioritize, be it education, life experience or financial well-being. They're all important, and you need to decide which to prioritize during your educational journey. While there are many different paths you can take, it's best to make an informed decision, and not just assume quitting is the natural choice.
By Anthony Geremia