Five simple ways to make mornings easier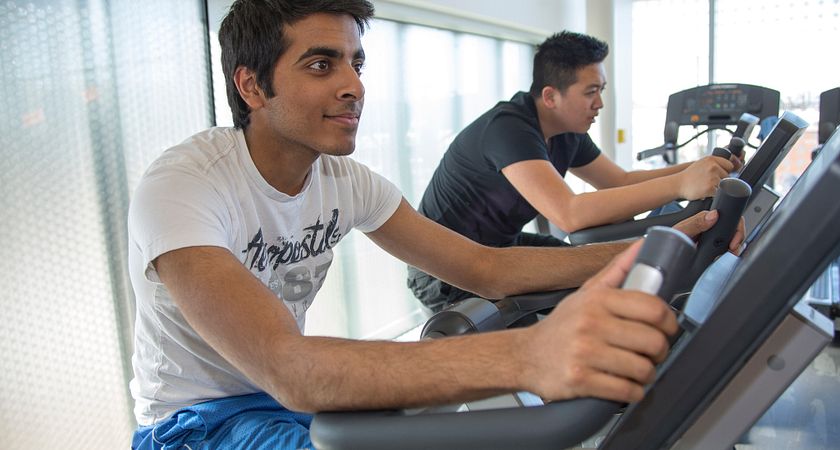 Maybe I'm crazy but I'm the type of person who likes to get the day started as early as possible. This doesn't mean sleeping until 7:00 or 8:00 AM, either. Nope, my alarm goes off every day, Monday to Friday at 5:00 AM. Now don't get me wrong, I do look forward to sleeping past this "ungodly hour" on weekends, but during the week I actually feel better and get more accomplished if I start the day early. Here's how it works:
1. Actually get out of bed
[Insert annoying alarm noise here.]
The secret to this one is to not snooze. I repeat, do not hit that button. Now it may take some time to get used to this, but I get out of bed immediately. I'm not sure what happens during a "snooze session," but if I spend the extra five or 10 minutes in bed after the alarm goes off the first time, I feel even more exhausted. It's as if snoozing takes away some of those coveted Zs and puts me in some sort of sleep deficit. So the second that alarm goes off, I'm up.
2. Move a little
Now you may or may not be the exercising kind, and you probably don't have an enormous amount of energy first thing in the morning, but I find doing something to get my blood flowing helps ease me out of my grogginess. It doesn't have to be anything that requires a lot of time or effort, either. I have a dog, so she's my motivation to go for a 15-minute walk around the block every day at the crack of dawn. You could do this without a dog, or instead of a walk do some light stretching. But just getting outside and breathing some fresh air really helps. And by all means, if you feel up to hitting the gym, go for it. By the time you get to your first class of the day, you'll be so much more focused and alert.
3. Prep yourself
After my walk, I brew the coffee, take a shower and check my email and social channels. But be warned: diving into social media when you're short on time can be dangerous. We've all been there; post a few pics, watch a funny cat video and wham! A whole hour's gone by! So stick to a strict 10-minute maximum to quickly browse what's happened since you went to bed, any important news items and what's on the agenda for the day. Any longer and you'll be getting an extra workout with a mad dash for the bus.
4. Add something that makes you smile
Another important part of my morning is music. While some people meditate, do yoga, or listen to podcasts, I listen to the radio. I know, I know… who listens to the radio these days? But the thing is, while I enjoy the banter of the on-air personalities and the music they play, it also keeps me on schedule. I know by the time they're ready to report the news, I should be ready to blow-dry my hair. It's win-win-win! I get to rock out to the tunes, laugh at the jokes and I'm on time.
5. Fuel the engine
As the saying goes, "breakfast is the most important meal of the day." While I completely agree with this, I'm just not ready at 5:30 AM. So instead of sitting down to eat, I use the time to pack breakfast-to-go (usually yogurt mixed with granola and fruit). I'll also use this time to pack a lunch, if I haven't done so the night before. But ensuring I eat breakfast before the day's activities really start is crucial as it contributes to a good mood (being low on blood sugar will make anyone grumpy) and it's said to actually stimulate intelligence as eating a balanced meal enhances alertness, concentration and performance. So don't skip this step!
However you get ready in the morning is up to you, but the way you start your day can predict how the rest of it will go. I think the biggest thing I've learned about mornings is they're easier to deal with when you're not in a rush. Overestimate the time you need to get ready in the morning, and incorporate routine. I don't actually need a full two hours to get ready, but there have been many moments when unforeseen delays have robbed me of precious time. Get out of bed and give yourself the time to actually wake up. Laugh a little, be open to positivity and don't skip breakfast. You'll start your day more relaxed, refreshed and ready to conquer anything that comes your way.
By Ashley Breedon