What to do while you commute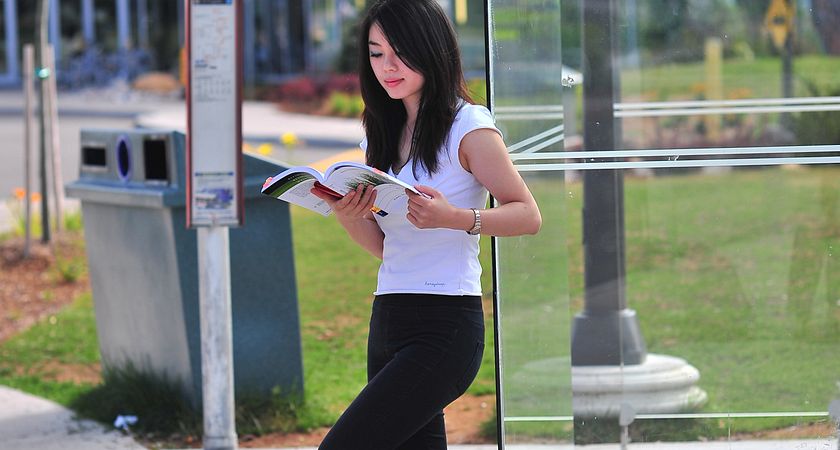 While commuting to your full-time program, your Monday to Friday starts early with you getting up at 6 AM, getting ready and finally waiting for your bus to pick you up so you can start your journey to school. The trip takes about an hour and once you reached your destination, well, that's where it gets even more hectic with deadlines to meet and projects to complete for class.
Here are a few things that you can do while you commute.
1. Notepad and pen in hand
It's always a good idea to have a notepad and pen handy. It's a small item that can fit in your purse, backpack or briefcase. It's great for jotting down any ideas that you have regarding  projects, meeting discussion points or a to-do list for all the tasks you need to complete throughout the day. You can also use an agenda that has ruled pages to write any significant notes and important dates.
2. Leisurely reading
A good way to unwind and block out the hectic morning commute is to engross yourself in a good book. Whatever your interest, comedy, romance, fiction, biographies, it's a great way to get away (without really getting away) and read something other than work documents.
3. Play catch up
If you find yourself having a tough time trying to get through your emails, play catch up while commuting. You may be behind because you've been in all-day meetings or maybe you just got back from a vacation, whatever your reason, take some time to read and reply to a few e-mails while en route.
4. Indulge in some ear candy
A great way to make your morning commute just a tad bit more pleasant is hitting play on your iTunes. As long as you don't sing aloud, blare the music through your headphones or start dancing in your seat, you won't mind the major traffic up ahead…well, as long as it doesn't make you late, right?
5. Just hit pause
Just close your eyes and shut the world off. This is the perfect opportunity to catch up on some z's. Even if you can't fall asleep on public transit, close your eyes and relax. Here is an hour break to do absolutely nothing. You don't have to worry about driving, just get comfy, keep your personal items on you (jacket, scarves, sunglasses) and don't leave your phone or electronics out (make sure they are either in your pocket or bag).
Try using these tips while you head to class. Hope they help.
Have a pleasant week!
By Patricia Delle Monache