How to properly use social media in college (it's not just for slacking)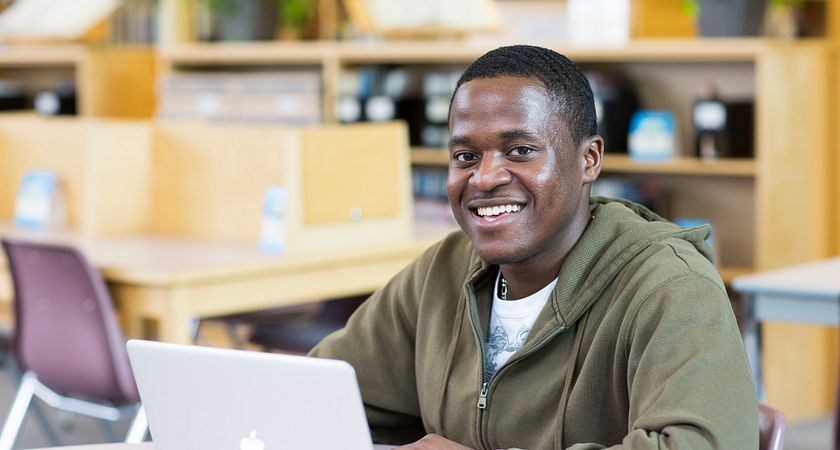 If you're in college, it's fair to say you're on multiple social media channels, and nothing's going to stop that. So when most advice about social media in school boils down to shutting it off so you can get some work done, it's hardly realistic. The problem with that idea is that it assumes you're only using it to slack off, and not to work. Not only can you use it to advance your education and your career, but it could be essential to your future, and I'm not just talking about our Advertising-Media Management Program. There's a world of resources out there that you'd be missing out on otherwise. If the career you're looking to get into doesn't use social media now, it's guaranteed that it will eventually. You might as well get ahead of the curve. Here's a few ways you can make that happen:
1. Follow us
Centennial College maintains a presence on most major social media platforms, and following us can be useful. We're present on Twitter, Facebook, Pinterest, Instagram, and Google Plus to name a few. News, events and important announcements about the college are posted there, so following is always a good start, if only to stay informed.
2. Follow some companies you'd like to work for
Have some specific ideas of where you'd like to work when school is over? Most major companies have accounts across the internet, same as us, and following them is an excellent way to do some research on a company. But what do you get from them? Company culture. An important part of joining a company is how you blend into that culture, and a company's mission, vision, and values. You can learn these values from their social media, and when school is finished (or before it's done, if you're keen) you can tailor your application to that company's culture. 
3. Use Facebook to organize your studies
For a student, Facebook can be a great organizational tool in a few ways. Its most useful feature to me was creating a private group open only to members of my college class, which was small enough that we could all join. We created a general one open to the entire class, and used it to share notes, keep each other updated on class news and otherwise organize ourselves. More importantly, we'd also created private groups for our course's team projects, allowing us to figure out who was completing what, keep each other posted, and even submit work to each other without having to schedule face-to-face meetings.
4. Use Twitter to contact the pros
Since everyone's on Twitter, it can be a great tool for connecting to the experts in your career field. Aside from following companies you'd like to work at, you can follow the big names and influencers in your field, and even engage them in discussion, as this article from Fractus Learning suggests. Don't know the answer to something? Tweet at the expert, and they may even tweet you back. It's the perfect way to begin networking and making connections that can serve you well both during and after your education. Through hashtags, you can also keep tabs on news related to your career field.
5. Keep your own profiles professional
You've probably heard this one before, but it does bear repeating. If you're going to use social media to network with professionals, you'll want to look like a professional yourself. On one hand, this doesn't mean you should clean your accounts out of anything interesting in the name of seeming "professional." Employers want to see that you're human, too. Just think of who's watching, what you want them to see, and what you're comfortable with your boss looking at a few years down the line.
By Anthony Geremia