Five places to go in the GTA for Canada Day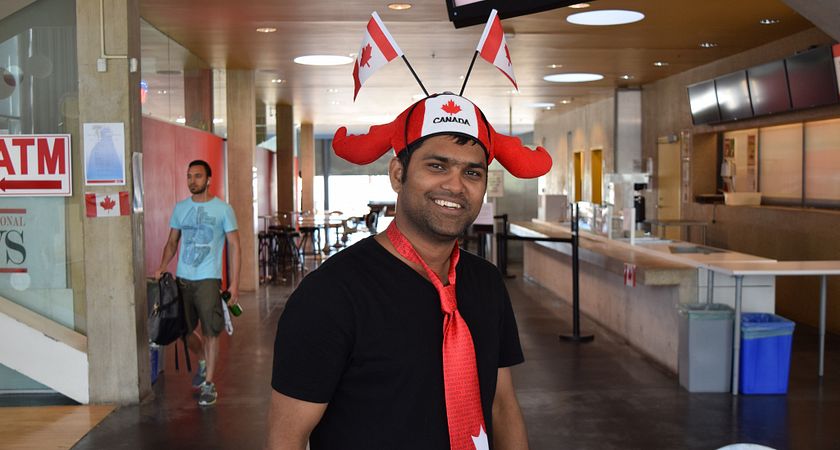 If you're enrolled in the summer semester, you're enjoying your week of school during reading week. As you kick and relax, remember that this Wednesday is the nation's birthday, Canada Day. This means celebrations all across the country, and plenty for you to do. If you're an international student, maybe you're lucky enough to be experiencing the holiday for the first time. If you're Canadian-born, you've surely been to a lot of these already, but maybe some of these celebrations are news to you, too. There's a lot going on, but if you live in or around the GTA, here are a few ideas for how to spend the day: 
1. Mel Lastman Square
Located in the heart of north Toronto, right next to the North York centre subway station, the events in Mel Lastman Square begin at 5 PM, and are free for everyone. Attractions include an open-air circus, as well as musical performances by a capella group After Hours, blues and jazz group Jay Douglas & The All Stars and salsa group Lula All-Stars. It all ends with fireworks at 10:15 PM.
2. The Toronto Ribfest
There's a few ribfests across the GTA all summer, and they're always a good time for fans of barbecue. This one ran over the weekend, and its final day just happens to be on the nation's birthday. It takes place out in Etobicoke, at Centennial Park. Aside from being able to go from booth to booth and sample award-winning barbecue from all across North America, there are multiple stages with concerts (and one illusionist) over the whole day. Once again, it all ends with fireworks at 10 PM.
3. The Scarborough Celebrations
If you live close to one of our more eastern campuses, there's still plenty of stuff you can be doing. In Scarborough, Canada Day celebrations start early at Thomson Memorial Park with a free Pancake Breakfast at 10 AM, along with bands, crafts and games. At 4 PM, it continues with a parade from the Scarborough Civic Centre.
4. The Harbourfront Centre
Located on Toronto's lakeshore by Queen's Quay, the Harbourfront Centre holds plenty of arts and cultural activities all year round, and their Canada Day festivities culminate in yet another fireworks show in the evening. If you're noticing a pattern, well…
5. There's fireworks everywhere
If you want to see fireworks in the GTA (and aren't lighting your own), you're a stone's throw away from a show basically anywhere, be it downtown, midtown, Pickering, Scarborough or anywhere in between. CTV news has a full list, along with the events that surround them.