Managing the money: Finding career success in the world of accounting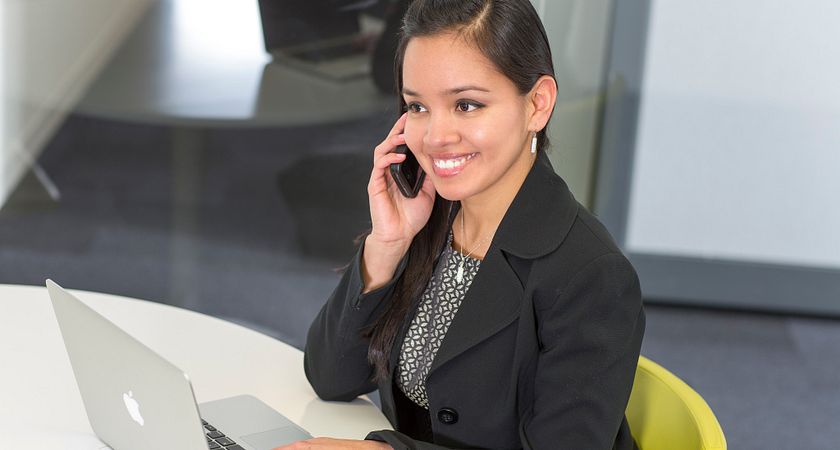 Money is a universal factor in life, and sooner or later, taxes, auditing, investments and managing your cash flow will become a concern. After all, tax season is just around the corner. Are you going to be doing them yourself, or are you going to be turning to someone else? The internet is populated by articles like this one from the CBC about all the ins and outs of taxes, due to most people needing all the help they can get. Basically, if you're in accounting right now, you're the one everyone's turning to. But it's not just limited to tax season. Accounting is a position any business needs, be it a major corporation or a single entrepreneur, as Money Instructor explains.
That being said, you need to have a specific set of skills to get into the field. We all have our talents, and recognizing and nurturing them into employable skills can lead to a career you're innately good at. For accounting, the largest skill is math. Fortunately, Ontario students are actually quite good at math, according to the National Post, so there's a decent chance it's a skill you have. 
But just being able to do arithmetic in your sleep doesn't mean you can leap straight into the field (though it certainly helps). There's more to accounting than just calculations. Dinesh Bakshi provides the best definition, calling accounting the "language of business." It's not simply about crunching numbers. It's also about interpreting the information you find to judge future courses of action.
So, if you're up for the lucrative challenge, then the School of Business has several ways to get into the field, each designed to fit your specific wishes and needs. Firstly, there's a two-year Business Accounting program. It's for students who want to learn the raw skills, then get straight out into the job market. The program enables this with its focus on employability and how to use the tools of the trade, including accounting software. As such, you'll be placed in an advanced computer lab to give you hands-on expertise. As a graduate, jobs in a wide range of sectors will already be available to you, but if you want further education, you can put the credits you earned towards getting an additional degree at a partnering school. Either way, Business Accounting is an excellent launching pad. 
If you want something a bit lengthier and more in-depth, you may want to give the Business Administration – Accounting program a shot. It's three years long and deals with more than just the numerical aspect of accounting. It tells you what to do with your results, and how to use them to set a business up for success. There's also a three-semester Fast Track version, if you have previous credits and want to learn administrative accounting quickly with the goal of getting to work.
Finally, if you complete one of these programs, and you're interested in learning more about the advice and guidance portion of accounting, there's Strategic Management – Accounting, a grad certificate program. In just two semesters, you gain a deeper knowledge of managerial leadership, and the procedures that go with it. You've learned how to account, and now you can learn exactly what to do with it.
These aren't the only careers you can pursue with mathematical skills, but they do represent a career field that everyone needs, and one you can pursue for success. If you have the skills, you have the means, and the college can push you towards that career in any way you desire to learn it. 
By Anthony Geremia