Giving back: Jobs for those looking to do good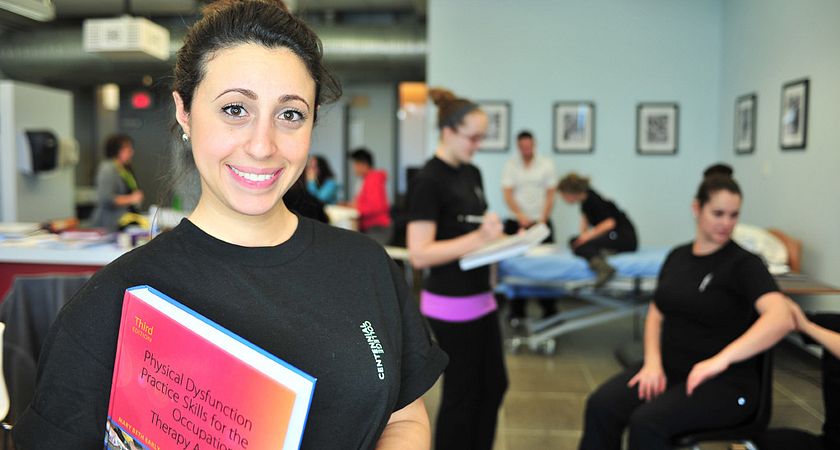 What are you looking for in a career? Most of us want happiness in one form or another, but what that looks like differs from person to person. Some of us, we get satisfaction and contentment by helping those around us that are less fortunate. There's scientific reasons behind that, too, as this study reported on by Live Science reveals. It's not for everyone, and it takes a specific mindset to want to do something to help people in need. But if that's what you want to do in life, then Centennial College can provide a career for you. Fortunately for you, there are many different ways to do it, so the type of career you can have is extremely broad, letting you pick one that matches your specific skills. 
Physiotherapy
It's a basic need of a human being to have freedom of movement, and losing it can be a difficult experience. There's a lot of reasons why a person's physical ability can be impaired. They can be injured or sick, they can suffer from an emotional or developmental disability, or they can simply have aged. To be a physiotherapist is to help these people regain their mobility in a compassionate and dignified manner. According to the American Physical Therapy Association, helping people regain their mobility leads to high rates of job satisfaction, and physio is a career field with a demand that's forecasted to grow. Centennial College's Occupational Therapist Assistant & Physiotherapist Assistant program can enable you to become one of these healers by completing the two-year program. The certified program teaches compassion, client-oriented treatment, and how to excel in the healthcare sector, taught to you by experienced faculty who give personal attention, and featuring plenty of hands-on experience to go with its high academic standards. 
Nursing
Along the same lines, something like nursing will enable you to help people with a broader variety of physical problems than just mobility. Nursing is an old, practical profession with a constant need, and there's always a job market for it. It's really the people you meet that make the job enjoyable, as this about.com article says, be it recovering patients or new parents. 
Centennial College prepares students for this profession with its Nursing Lab, a Morningside Campus facility that recreates the ward of a hospital, including an operating room and a nursing station. The school makes use of these facilities in its Joint Nursing Program with both George Brown College and Ryerson University, providing students with both educational theory and hands-on knowledge. The school also features a pair of shorter two-year programs, Practical Nursing for international students, and a new flexible version of Practical Nursing. 
Social Work
Helping people can extend beyond their physical circumstances, and into where they stand in society. As a social worker, you may be helping seniors, youth, the disabled, the mentally ill, or other vulnerable parts of civilization get on their feet as part of a shelter, a group home, a housing program, or an advocacy group. You're essentially a social problem-solver, both through giving advice and connecting the needy to resources that can help. This Chicago Tribune story talks about how it's a demanding job, but also a rewarding one, as it really gives you a chance to make a difference in the world. Centennial's two-year Social Service Worker program and Developmental Services Worker program both give you the background you need to make that difference, teaching not just the technical skills, but core values of inclusion, compassion, and tolerance. 
There are many ways to help those in need, just as there are many ways to find a career that makes you happy. What's important is that you do an honest self-analysis of what you want out of your career, and what you're willing to give to others. If you know that, then you can come to Centennial and receive the training you need to make it happen. 
By Anthony Geremia