The job interview cheat sheet: 25 questions you need the answers to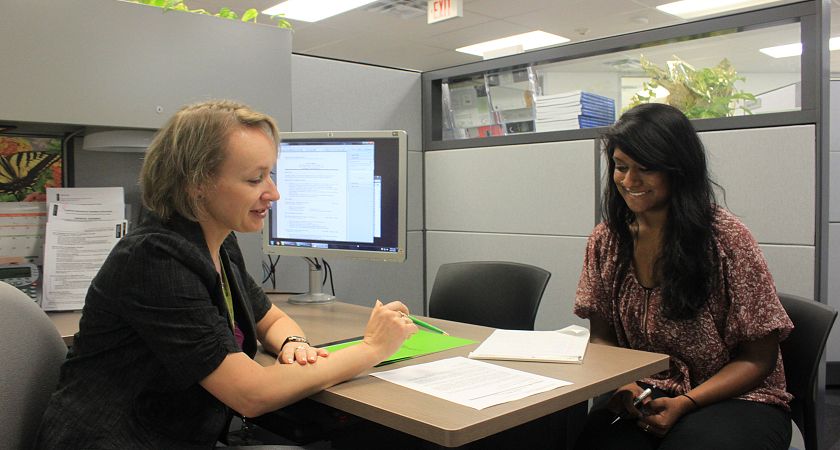 When I talk about the interview, I'm not talking about that controversial movie. I'm talking about that necessary step to advancing your career that absolutely everyone is going to have to do a few times in their life, the job interview. I'm sure you've heard plenty of advice on how to prepare for one, and what to expect. I'll give you some more for my next entry, but for now, I thought I'd give you something a bit more practical: A list of possible questions you might be asked.
I first came up with this list while doing my postgraduate studies at Centennial College, specifically in Corporate Communications and Public Relations. Like many Centennial programs, there was a portion of it dedicated to helping me find work. One of my instructors helped me make this list as part of the program, and over time, I'd add to it.
Here's how to use this list: If you have an interview coming up, copy these questions, and write answers to them. Then, memorize your answers. You may notice that some of these questions are very similar. If so, try to come up with a different answer each time. 
When answering, be honest. While you want to paint yourself in a positive light, if you lie about your abilities, it will cause trouble down the line. But don't get hung up on your weaknesses. Emphasize your strengths. 
You also want your answers to tie into the job you want, and the company you want to belong to, and for that, you need research. Make sure you know what you're going to be doing as part of your job, and make sure you know the company's history and values, so you can relate your answers to that. Finally, when you're asked to "tell me about yourself," it means your interviewer wants a combination of your personal history (where you came from, what your interests are) and your professional history (your school and work experience.)
A note on Star Stories
What's a Star Story? It's a story about yourself on the job, a time in school or work you went above and beyond the call of duty. There's a few questions on this list that allow for that, mainly the ones that begin with "Tell me about a time that you…" Come up with a few of these, and be ready to tell them. 
One last disclaimer
There's no guarantee that you'll be asked these specific questions during an interview. What's important here is the answers you come up with. Even if you aren't asked any of these questions specifically, the answers will still be applicable to what you are asked. 
My grand list of possible interview questions:
1. What is your greatest strength, and your greatest weakness?
2. How would you describe the pace at which you work? 
3. How do you handle stress and pressure?
4. What motivates you?
5. Tell me about yourself.
6. Give me an example of a time when you used your fact-finding skills to solve a problem.
7. What are you passionate about?
8. What annoys or bothers you in the workplace?
9. What do people most often criticize about you?
10. Tell me about a time when you showed initiative and took the lead.
11. When was the last time you were angry? What happened?
12. Do you prefer to work independently or on a team? Why?
13. What is your typical way of dealing with conflict? Give me an example.
14. What type of work environment do you prefer?
15. How do you evaluate success?
16. Tell me about a time when you had too many things to do and were required to prioritize your tasks.
17. If you know your boss is 100 per cent wrong about something, how do you handle it?
18. Describe a situation in which you were able to use persuasion to successfully convince someone to see things your way.
19. Describe a difficult work situation and how you overcame it.
20. Describe a time when your workload was heavy and how you handled it.
21. What interests you about this job?
22. Why do you want this job?
23. Why are you the best person for the job?
24. What are your goals for the next three years?
25. Tell me about a time when you had to go above and beyond the call of duty in order to get a job done.
Those are just examples of what an employer may ask you. Read well, and think your answers over. It just may get you the job. Of course, there's more to an interview than just these questions, and for that, you ought to go to the college's Employment Services centre. Aside from practice interviews, they can provide you with other tips to assist your job hunt. So will we, though, because next time, we'll go over all the other details you need to ensure you're adequately prepared for that interview before you go in.
By Anthony Geremia