The job interview cheat sheet: Everything else you need to know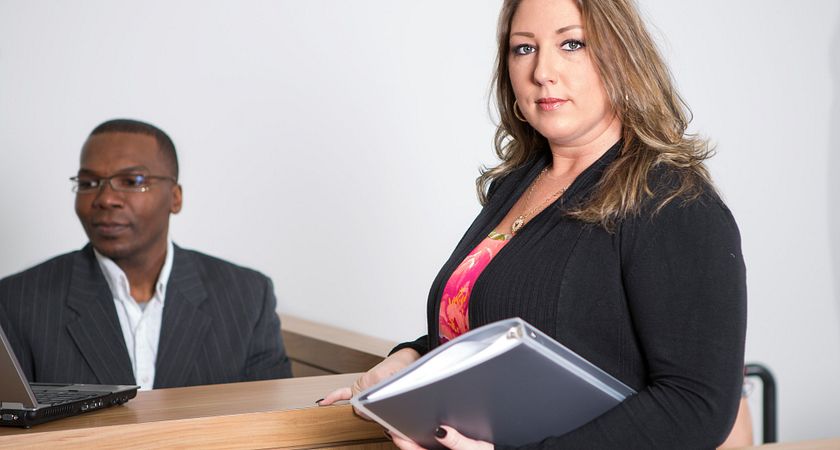 In Monday's blog post, I gave you a cheat sheet of questions to prepare for your job interview. But there's more to an interview than simply knowing what you're going to say. There's a lot of advice floating around on the internet on how to prepare yourself for that big interview, but this comes from my own experiences as a recent graduate and job hunter. Centennial College did a lot to prepare me for the job market, both through Career Services and Co-operative Education and through classes in my Public Relations – Corporate Communications program, but nothing compares to real-life experience, which I'm going to pass along here. 
1) Do some research
If you haven't already researched the company you're interviewing at and the job you're interviewing for, now's the time. You should have a clear picture of exactly what your job involves. If it's copywriting, for example, google what copywriters usually do. As for the company's website, you're looking for mission statements and corporate culture, so you can explain to your potential employer why you don't just fit the position, but fit the company as well. Being able to say "I noticed on your website…" or "Your company's motto is…" shows that you're invested in the job and the organization itself.
2) Manage yourself (we can help with this one)
It should go without saying that you should be well-dressed and groomed. While a three-piece suit or fancy dress isn't always necessary, a nice dress shirt and some slacks couldn't hurt, regardless of gender. When in doubt, though, go more formal rather than less. 
If you currently lack access to good business clothes, Centennial College has two different potential options for you. Firstly, there's the CCSAI's First Impressions. Located at Progress Campus at the bottom of the Student Centre, it's a free used clothing shop that any student with an I.D. card can use to find clothes for an interview. Secondly, there's the Dress for Success Bursary, which a graduating student can apply to get funding to dress for the job.
3) Manage your time 
You've probably heard you need to get to an interview early, but you also don't want to show up too early, since it gives the impression that you've got nothing going on with your life. 
Here's how I handled timing: I'd figure out my travel time, then double it. If you think it's going to take you 30 minutes to get to your interview, leave an hour in advance. Sound tough? Well, things have a way of going wrong, particularly when Toronto transit is concerned. So, when traffic, or delayed trains, or plain old missing your bus happens, you'll have time to wait. Now, let's say you do show up very early, a half an hour or more. Whenever that happened to me, I wouldn't enter the office. Instead, I'd find a place nearby, like a coffee shop and wait until I was a bit closer to my interview time before entering. I've found that 15 minutes early is the best time to arrive. 
4) Bring a resume and work samples
Always be ready with physical items to show during your interview. Get a folder and store a copy of your resume in it. There's a good chance that they'll have a copy themselves, but even if they do, it'll make you look prepared. I've blogged before about the importance of online portfolios, as well as physical copies. Before your interview, find some recent, relevant work you've done, print it up, and be prepared to present it when asked. I would purchase paper binders of the sort that you'd use in elementary school, print my resume, some writing samples and anything else that was relevant to that job, hole punch it, and stick it all in that binder. When the interview was done, I'd offer to let them keep the folder for further examination. Speaking of after the interview…
5) Ask for an email address, so you can thank them
Towards the end of the interview, ask for the contact information or take the card of the person or persons who spoke to you, in order to thank them. Then, the following day, send them an email thanking them for their time, and the experience of meeting them. It's a small gesture, but a personal touch like that will help set you apart from the crowd. 
There's no magic formula to acing every interview, but a good mixture of preparation, research, and a calm attitude can take you far. But what's most important is persistence. There's a job out there, you just have to keep working at finding it until you acquire the one that fits. Centennial College will do everything it can to connect you to that career, but the final step will always be in your hands.
By Anthony Geremia