My Life at Centennial: Making friends, taking the bus and more!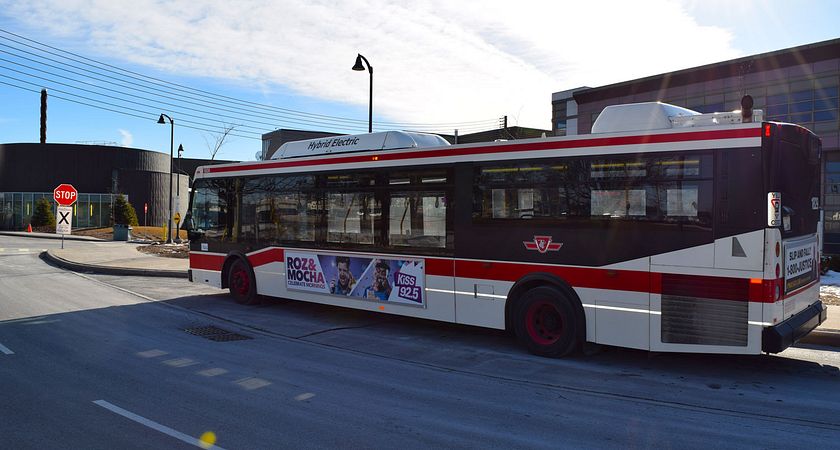 There are two dates I will never forget. Wednesday January 1st 2014 and Thursday January 2nd 2014. Because it was my first day in Canada and my first day at Centennial College. I'm deeply thankful to Gobinath Kaneshamoorthy a.k.a. Gobi and his family and my friend Venus D'Souza (Practical Nursing student, Centennial College) their help and support made it easy for me to find my way to Centennial College on the second day of my residence. The city of Scarborough truly is beautiful, multicultural and dynamic!
For the next six months I lived with Gobi at Lawrence Avenue East and Pharmacy Avenue. I remember his words… "Take the Pharmacy bus and get off at Ellesmere, then take the Ellesmere bus and get off at Morningside, that's where your campus is, at Morningside and Ellesmere!"
It took me a while to understand how to get around because roads looked very alike due to the snow storm that season. Later, once I was familiar with travelling in Toronto I found the words of my friends to be true, that there are so many ways to get to Centennial College. Thanks to Toronto Transit Commission (TTC), travelling around the city was so easy. The city is so well-planned that one can find their way anywhere; even if they don't have Google Maps (though it is very handy I must say!).
Coming from Navi Mumbai, India, I didn't have any friends here until I met my first friend in college- Nicola di Pietro from Italy during lunch break at orientation. He is a great person and also very organized. He writes his schedule for every hour and always completes his work on time; especially the way he prepares for laboratory experiments, it's amazing. It is good to have Nicola around be it during presentations, research or just to have fun!
Weekly assignments and lab reports are part of my courses at Centennial College. At times it is challenging to complete many assignments at the same time every week; however I believe it will make me stronger and more prepared to handle a full time work load once I graduate and join the industry. Professors at Centennial College are cooperative and helpful and encourage us to ace our tests assignments and co-curricular and extra- curricular activities. The best part of their lectures are the in-class discussions that help us gain a deeper understanding of the topics learned. I must say that my professors are patient and promptly answer my questions.
At times I have long gaps between lectures. I used to use this time to volunteer at the international students' center or play table tennis with my friends. Now, I work part time at the international students' center at the Morningside Campus. It is an exciting learning experience being involved in the activities of the international office. The very first thing that amazed me was that there are students coming from more countries than I could have imagined. The staff, who are now my colleagues, are friendly, helpful and encourage us to be more involved in school as well as community activities. I will explain more about the activities of the international office in my future blog posts. And oh, can't forget about CCSAI! CCSAI is an amazing student association that gives a multitude of opportunities for fun and recreation. It's basically another amazing place to hang out at Centennial College.
By Nihal Shaikh, Food Science and Technology Student at Centennial College