Funding their own future: Recreation, Leisure and the Sandy Foster Scholarship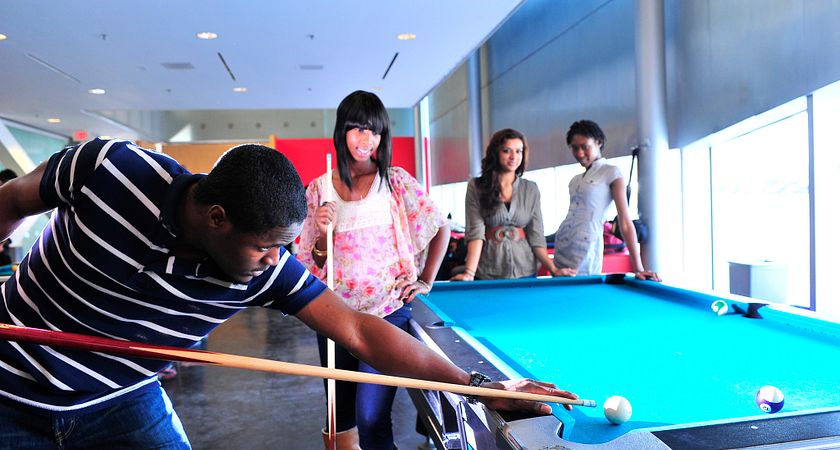 College has always been on the costly side for students, and Centennial College relieves this burden through a variety of scholarships and bursaries students can use to enhance their finances. Where this money comes from varies. Sometimes it's the school, or the government, or a third party. But in the case of the Recreation and Leisure Services program at the School of Community and Health Studies, the source of that scholarship is the students themselves. It's called the Sandy Foster Scholarship, and it's tied into an aspect of the program that gives students real-world experience.
The Program
Recreation and Leisure Services teaches its students about developing healthy communities and improving overall quality of life through services devoted to wellness and culture. The program has a strong focus on real-world experience and fieldwork, and it's a career path with a wide variety of job prospects. Jim Boduch is the coordinator, part of a team of dedicated and passionate faculty.
"This is a program that's been here since the college first opened its doors in 1966," Jim says. One of the reasons it's endured for so long is the opportunities it gives it students, even today. 
"The Town of Ajax and the Town of Markham both have municipal community recreation departments," Jim boasts. "At one point in Ajax, half the entire department, all the way up to the director, were grads of ours. Markham also has about a dozen of our grads right now. We also have grads working in boys and girls clubs, YMCAs, independent stand alone community centres and childcare centres." Another growing employment sector is retirement living, an area only expected to expand as the population ages. 
How it works
The Sandy Foster Scholarship began five years ago with Sandy Foster himself, a colleague of Jim's. "I worked with Sandy for about 22 years," Jim explains, "and then he goes and retires on me. So I said I'd like to recognize him."
The Sandy Foster Scholarship is worth $2,000, and is awarded to a student in Recreation and Leisure Services once a year. What's unique is the student-funded approach, and how it feeds into the program's practical learning. As a part of a large project, students form groups and throw fundraising events. "It's a great learning experience," Jim explains, "where they actually participate in what's required of them in real life. They're actually doing the event."
The students of the program are totally responsible for every aspect of the event, including a Vision and Feasibility report, a SWOT (Strengths, Weaknesses, Opportunities, Threats) analysis, a Concept and Design report, fundraising plans, staffing and work plans, marketing plans, sponsorship plans and a critical path, among other requirements.
"They do all the practical pieces in a real life environment," Jim explains. "They have to get into groups of no more than five, they have to come up with an event that will attract at least a hundred people and raise $1,000 after expenses. By having five groups, that's theoretically how we make $5,000 every year." In the past, these events have included bowling, a dog walk, reunions for graduates of the program, celebrations for the Mexican Day of the Dead, a skating event, Halloween parties, poker and even simple pub nights.
This money goes into the scholarship fund, then straight back to the students each year. The program is a small one, with about 30 students each year. Because of this, it's a more achievable scholarship than most.
Jim's very sure of his plans for the scholarship: He wants it to outlive him. "I think we have a pretty solid foundation," he explains. "We've been raising money now for five years, we've given away $6,000, and we still have about $16,000 in the bank. My goal is for this to live forever." 
This year's winner was Liana Lee. You can read more about her, including how she won, over at the School of Community and Health Studies Blog.
By Anthony Geremia