A Student's Path to Success: Devon Brady and the Bob Secord Scholarship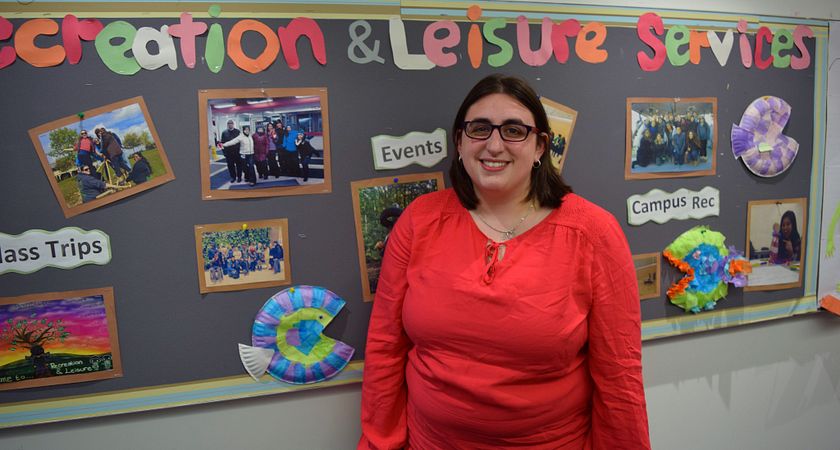 Centennial College's graduates are given a unique education that blends theoretical thought with practical experience, and the industries these grads enter recognize that ability. Sometimes, students even receive formal recognition for it. Such is the case with the Bob Secord Student Leadership Award, given to students that monumentally achieve in the Parks and Recreation sector. Students from Centennial's Recreation and Leisure Services Program have a tradition of winning the award, and this year is no exception.
How it began: 
The scholarship began with the Bob Secord himself, and Jim Boduch, the Recreation and Leisure Services Program Coordinator doesn't hold back when speaking of Secord's importance to the profession in Ontario. "To put this in perspective," Jim explains, "this is the guy who's recognized provincially as Mr. Recreation. He's seen as the catalyst that convinced the government to invest heavily in recreation. So the movement itself owes a lot to Bob Secord."
As a tribute to the late pioneer, a scholarship was set up in his name. Jim explains how it works. "You have to be a graduating student in a college or university studying recreation," he says, "and the winner will receive a full year's membership into Parks and Recreation Ontario, which is about a $300 value, and an invitation to next year's conference, which is about a $1,000 value."
A track record
"The scholarship is now 20 years old," Jim says, "and our program has captured the majority of them." The latest win is part of a nine-year streak, remarkable when considering the sheer number of colleges in the contest. "There's 12 colleges that offer this program," Jim explains, "and two universities that offer degrees in recreation, so we've got quite a track record." 
Why do they keep winning? Jim has a few ideas "Our students see the passion of the faculty in the field and for the program," he speculates. "I think they get immersed and caught up in that. Then they have the same initiative and drive." This year, that winner was Devon Brady.
The winner
Devon Brady has had a long and varied academic and professional career, which she attributes her win to. "My work and volunteer history predominantly got me the award," she says. "I've been a girl guide leader for the past five years, after being one my whole life. I've worked for three different municipalities, and I've been with the City of Markham for the past three years working with children with inclusion needs, including special needs and different abilities." She's also worked with at-risk youth in Peterborough, teaching them life skills.
She comes from a similarly varied academic background. "I have a Bachelor of Arts in psychology and french," she explains, "and I am currently working part time on a postgrad certificate in autism and behavioural science." This is on top of her taking part in Centennial's Recreation and Leisure Services program, a decision she's proud of. "I applied, came, and just flourished here," she says. "This program's really helped me develop the skills that I had, by bringing them and fostering my leadership abilities." 
Her future
"This is one of the biggest awards in the recreational field for students to achieve across the province," Devon says of her win. "That'll be on my resume, and it'll forever be a landmark for me. I've left my mark both as the ninth winner in a row for this program, and as a Centennial College grad who has this behind them." For the moment, she's on the job hunt, not for lack of options, but due to a desire to get into what she calls "a very small sliver of the pie," work focusing on inclusion, much like her previous work in Markham and Durham. With this award behind her, that goal has just gotten a bit closer.
By Anthony Geremia