Summer fun on a budget: Ideas for free or low-cost entertainment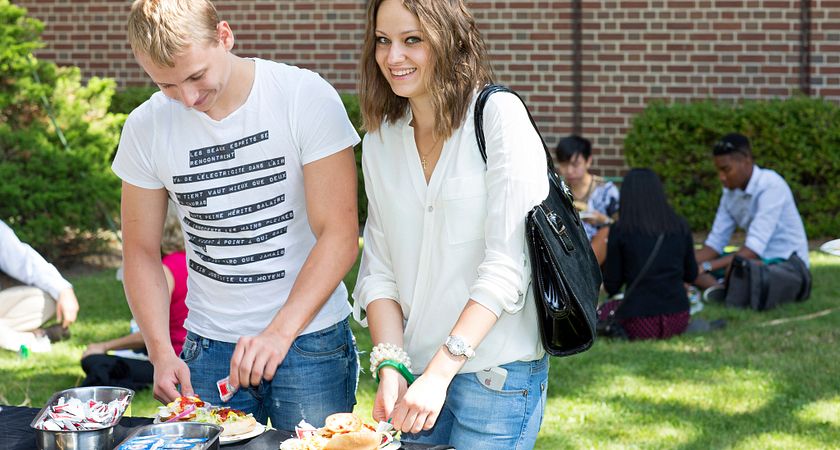 The summer months offer a great opportunity to make some extra cash and save for the upcoming school year. However, it's unlikely you'll be working every day, and you're going to want to take advantage of the sunny days and warm nights before "Old Man Winter" returns (sorry for bringing "him" up). Although you might be tight on cash, there's no need to agonize. So what can you do for fun, while ensuring those hard-earned dollars aren't wasted away and stay put in your savings account? The answer to that is probably more than you thought.
1. Hit the sand
The Toronto area boasts a number of public beaches (most of which open June 1) offering sun, sand and fun. Grab your bathing suit, pack a picnic, and start a game of beach volleyball – your "tropical" get-away without boarding a plane. And the best part? They're free. Check out Bluffer's Beach (at the base of Brimley Road), and Rouge Beach (Rouge Hills Drive and Lawrence Avenue East).
2. Explore the city's galleries and museums
Take a break from the summer heat and catch a glimpse of the past, present, and future. Toronto plays host to some of the greatest cultural hotspots, and if you plan your visits accordingly, there are some deals to be had.
Royal Ontario Museum – Free admission on Tuesdays with a current student ID card, and $9 admission on Best Value Fridays (May 1-June 26 between 4:30 PM and 6:30 PM)
Bata Shoe Museum – Free admission May 9-10 (BSM Birthday Bash), and "pay what you can" (suggested donation of $5) every Thursday from 5:00 PM to 8:00 PM
Art Gallery of Ontario – Free admission on Wednesdays from 6:00 PM to 8:30 PM
3. Get in touch with your inner animal
The country meets the city at these distinctly different attractions. Each offers its own unique history and collection of furry creatures, so you're sure to find something to smile about. How do you not laugh at that screaming goat or pot-bellied pig?
Riverdale Farm – Free admission, open daily from 9:00 AM to 5:00 PM, year-round
High Park Zoo – Free admission, open from 7:00 AM to dusk
4. Make a date with Harbourfront Free Flicks
Great for a mid-week date night or a get-together with friends, movie lovers can enjoy festival gems and other classic films every Wednesday evening at dusk, from July 8 – September 2. This year's lineup includes Raising Arizona (July 8), Stories We Tell (July 29) and Boy (August 5).
5. Take advantage of free festivals
There seems to be an ever-increasing number of festivals for anything and everything. Whatever your "thing," be it music, art or culture, there's bound to be an event to celebrate it. Check Toronto.com's events page for new additions daily.
6. Cheer on our athletes at the Pan Am Games
This summer we have a rare opportunity to see world-class athletes compete up close, and in our own backyard! Tickets can be purchased at a reasonable rate for a number of sporting events happening locally, including diving, fencing, pentathlon, and roller speed skating.
By Ashley Breedon