Rethinking Leadership and Building Capacity in a Globalized Workplace: Certificate in Leadership and Inclusion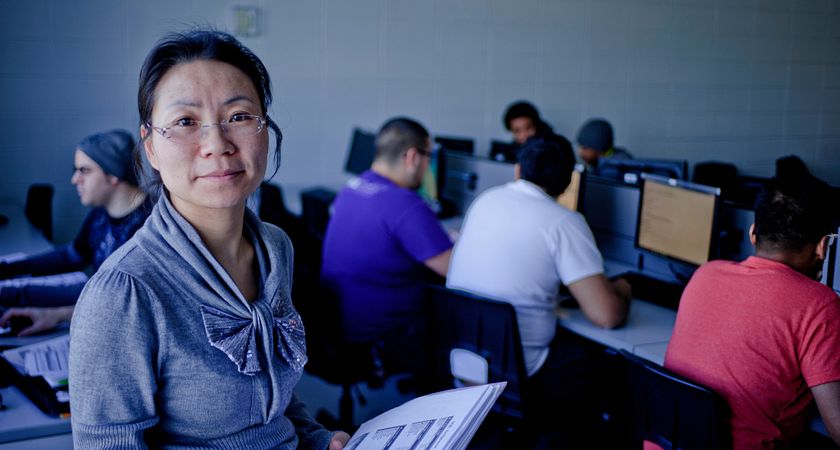 Learning is a lifelong journey, and Centennial College's programming is designed to help you advance your career, no matter what stage of it you're in. If you're at the point in your career where you find yourself looking to enter a leadership role, but feel you lack the training to successfully lead a team, department or business, then there's a new program that may be for you. 
The contemporary workplace and leadership itself has changed, and recognition of this is a central part of Centennial College's new Leadership and Inclusion Certificate, a fully online program designed for business professionals who are in or planning to be in leadership and management positions. The certificate also blends with Centennial College's Signature Learning Experience, which focuses on the concepts of global citizenship and inclusion, hence the theme of the certificate. 
Origins
"A number of industries are moving forward with embedding diversity, equity and inclusive principles within their organizations," explains Meera Mather, Chair of the School of Advancement. "We wanted to provide a program for those who are aspiring leaders or mid-level managers who are able to use an inclusive lens in their leadership."
To create the program, Meera put together a Program Advisory Committee of stakeholders from various sectors that had diversity and inclusion within their organization, ranging from the Ontario Police Services, to Mt. Sinai Hospital, Ontario Public Service and for-profit and non-profit organizations. Extensive research was also conducted on the shape of the modern workplace
"In looking at the contemporary workplace, we reference a lot of solid sources," says Richard Williamson, one of the program leads, "Like the Deloitte report, Only Skin Deep? Re-Examining the Business Case for Diversity and what comes out of the Conference Board of Canada. It's far more diverse, and inclusion is a really key element. That's the reality in which we live, and we need to be responsive to that reality."
"The college clearly, many years ago, recognized that leadership itself is shifting," Richard continues. "It's far less hierarchical. Anyone could be a leader, or may be required to take on some leadership within their workplace."
How it works
The program is designed with business professionals in mind, who may not exactly have a clear schedule. To help with this, the program is offered twice a year, in the fall and winter, allowing you to begin it at a time that suits you best. Each of the program's four online courses only takes three hours a week to complete, and each runs for 10 weeks. Completing all four of them earns you a Centennial College Certificate in Leadership and Inclusion, perfect for demonstrating your knowledge and abilities to your employer. 
These four courses focus on trends in the modern workplace, the impact of diversity in organizational culture, and how to be a successful leader while promoting inclusion and diversity. The courses are taught by staff from the Canadian Centre for Diversity and Inclusion (CCDI).
"We are providing the skills and knowledge base to understanding organizational change," Meera says. "We look at change leadership, theories and models, and also inclusive workplace policies and practices."
"This is the only program of this type that exists in Canada," she continues. "It is about leadership development in an inclusive context. The program provides opportunity to assess and enhance your leadership capabilities, and learn about the ethical and business case for diversity in different types of organizations, and how it can positively impact the bottom line." 
For more information, visit the Leadership and Inclusion Certificate webpage. And if you're a business professional looking to register, sign up today, and learn how to get the best from everyone while ensuring that diversity is recognized and everyone's talents are tapped.
By Anthony Geremia