Confronting viral vulgarity and the aggressive culture behind it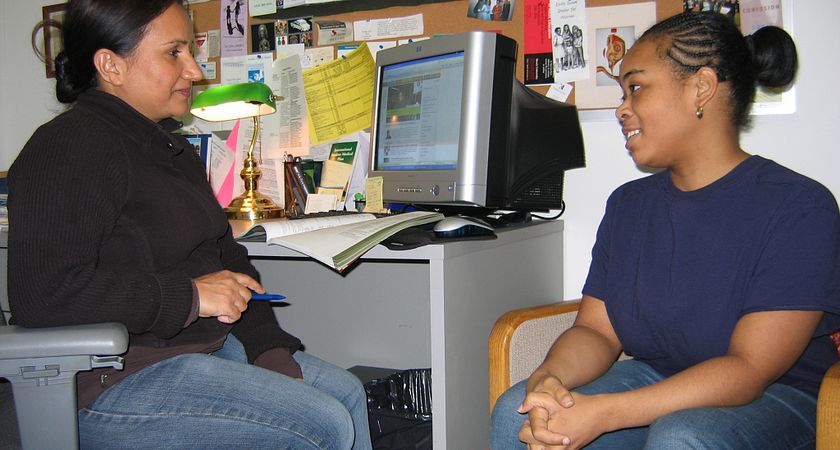 Recently, Premier Kathleen Wynne launched the government's #ItsNeverOkay campaign, which aims to put a halt to sexual violence and harassment through preventative and legislative measures. The plan includes multimedia, special training, increased funding and changes to the law, all challenging what she calls a "culture of misogyny." But with the recent media storm surrounding the harassment of CityNews reporter Shauna Hunt, it's clear not everyone's gotten the message.
Hunt was in the midst of an interview with soccer fans outside BMO Field during the football club's season home opener when a male patron leaned into the microphone and uttered the explicit and now infamous phrase "f--- her right in the p----." While the particular offender was quick to walk away, the reporter noticed a nearby group who seemed to be waiting for their opportunity to get in on the action. She decided to take a stand, confronting them how degrading the comments are to women. Her decision to finally say something came after having dealt with the issue for over two years. "I'm sick of this," said Hunt. "I get this every single day, 10 times a day by rude guys like you." It sparked an instant wave of support and encouragement from fellow broadcasters, and people and organizations from around the world.
While police forces across the country have responded by citing section 175(1) of the Criminal Code of Canada (Causing disturbance, indecent exhibition, loitering, etc.), and have gone so far as to obtain legal opinion that the activity constitutes grounds for arrest, it's also considered sexual harassment. That is, "any behaviour or communication directed at someone with the intention of attacking their sexuality, sexual identity, or sense of safety [and may make the individual] feel uncomfortable, humiliated, and/or threatened" (ConsentEd). In fact, according to Statistics Canada, 87 per cent of women across the country have reported being a victim of sexual harassment, while one in three will experience some form of sexual assault in their lifetime.
If there's one positive we can take from this incident, it's the huge amount of media attention the issue has gained. It's brought the problem to the forefront and forced us to talk about it, to have the conversations necessary to help us change the attitudes and behaviours that promote sexual violence and harassment and make it clear that it's never okay.
Centennial College has zero tolerance for any form of violence or harassment and strives to ensure all staff and students enjoy a safe, respectful and inclusive environment at all times. It's something the college takes very seriously and has enacted a number of policies and initiatives to achieve it. This includes the Harassment and Discrimination Policy, denouncing any action considered unwelcome, offensive, intimidating, hostile or inappropriate, and the Sexual Assault and Sexual Violence Policy, addressing the right to an environment free of any form of sexual assault and sexual violence. So what can you do if you need help? On campus supports include:
The Counselling Centre - provides personal counselling, crisis intervention, consultation and referrals in support of your overall well-being, and can help you deal with a variety of issues and life events.
Emergency phones - installed throughout the parking lots (yellow poles with blue lights on top) that connect directly to Campus Security, so if you ever feel like you're in danger, don't hesitate to use them.
WalkSafe services - available to anyone requiring security to escort them to their vehicle, in any of our parking lots. They're available 24 hours a day, seven days a week.
Safety and Security bulletins – resources on sexual assault, bullying, and other safety awareness issues.
Other help lines – a listing of relevant phone numbers to call for help for students and employees (please call 911 for immediate emergencies).
Self Defense – The school frequently offers free self-defense classes, however a Logical Self Defense course is also offered through Continuing Education.
Again, if you are ever in any immediate danger, or sense you might be, always dial 911.
No one should have to endure any form of harassment or violence. It's never okay and should never be tolerated, whether you're male or female. The courage to stand up for not only her own rights, but for anyone who has or will experience this kind of treatment is truly commendable of Ms. Hunt. It's everyone's duty to put violence and aggression in its place by staying informed, remaining alert, and to actively speak up, because it's never okay!
Helplines and resources for survivors, as well as tips on how you can help can be found in the Ontario government's "It's Never Okay" Action Plan.
By Ashley Breedon