The Aboriginal Certificate Program helps students better serve Canada's needs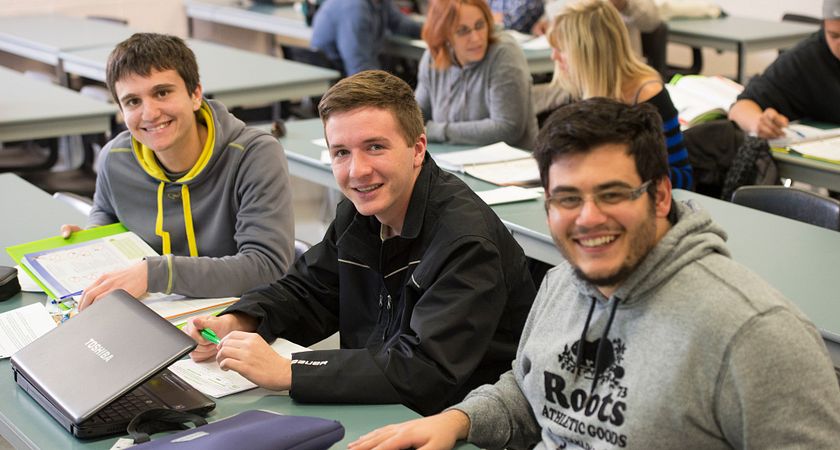 Centennial College's education is dedicated to both equipping you with career-oriented skills and anticipating areas you'll need to be handy in when you enter that career. There's also a social component to that education, a duty to give you awareness of how your career can be used to affect positive social change, both local and global.
This was the thinking behind the Aboriginal Studies: First Peoples in Canada certificate, offered to students in both law and social services. As a new pilot project, the program has seen success in providing students with knowledge of aboriginal culture and issues, in fields where that knowledge can make all the difference.
A practical need
Meera Mather, chair of the School of Advancement, helped conceive the program to meet the needs of both students and society as a whole. "Historically, there have been a number of programs and initiatives within the college that cater to indigenous communities," she explains. "This program has been quite successful, because we targeted specific programs that require this as a minor."
In its first iteration, the program was only available to students in Centennial's Law Clerk and Community Development programs, though the program's rapid expansion means it will be available to students in the Child and Youth Worker, Community Development Worker and Social Service fields this September. There's a specific reason why it's targeted these students, and it has to do with enhancing their career skills.
"We picked them knowing when they left Centennial that they were going to interact with the aboriginal community," Meera explains. "Toronto has the fourth-largest aboriginal community, and Winnipeg has the largest per capita. We're acknowledging a gap in the education we were providing."
The idea is that students taking the certificate would have the proper knowledge to service this community effectively. "Few colleges are paying attention to that," she adds.
How it Works
The certificate is a stackable credential, meaning students can take it instead of their regular general education courses. Upon graduation, students get a certificate in First Peoples Studies on top of their regular degree or diploma.
"Woven right through the program is the concept of circles and storytelling," Meera says of the curriculum, "and it's very much rooted in community-based learning."
"Storytelling is our number one technique," adds Shannon Winterstein, the Program Lead. "With narrative being so integral to the way the material is delivered, students share in a circle, phones are put away, and students hear these profoundly personal stories. They develop this wonderful bond, and it's amazing to teach."
"We do touch on historical things," she continues, "but we do it from a contemporary perspective. When we talk about residential schools, we don't go way back to the start, we start with the impact they have right now."
Award winning program, award winning students
The program's success has attracted recognition, and the team behind its creation are now the recipients of the 2015 Learner Centre's College Award for its creation. But a program's purpose is to benefit students, and there have been excellent strides in that area.
"We have two students who are going with us to the CiCan conference in Winnipeg." Shannon says, "Jason and Shalane Rodriguez are both Aboriginal, and they'll be sharing their experience in the program here at Centennial, and how they've been supported both through the Friendship Space and through the Aboriginal Studies program. Shalane especially has spoken about how this program is a bit different. She often felt tokenized or isolated in other programs, and she has spoken a lot about how this program has been inclusive, and how she's part of a conversation about indigenous communities."
By helping students participate in this conversation, they'll learn the issues and broaden their perspective on aboriginal culture and issues, and continue that conversation into their eventual careers. Students entering law or social work could benefit from that perspective, and better serve the First Peoples of Canada in the process.
By Anthony Geremia