The beat goes on: Music at Centennial College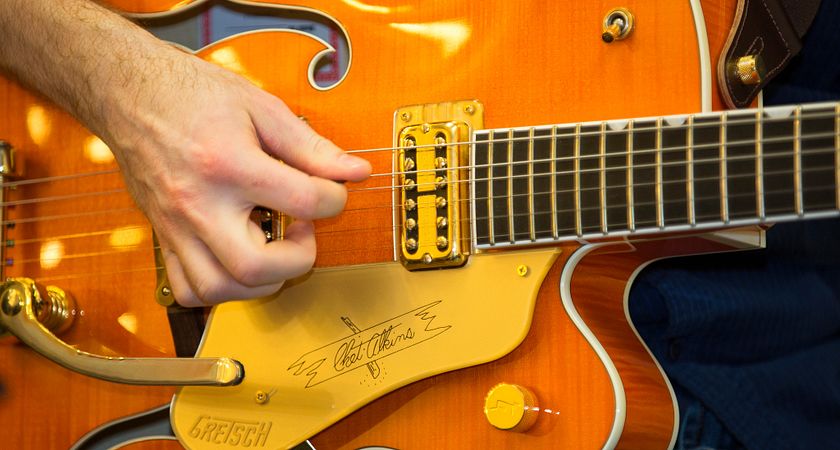 An essential feature of Centennial College's education is the instructors who teach it. To provide you with real-world experience, the college seeks out experts with that experience to pass their skills and practical knowledge on. This is the case with our music programs, designed to teach students both technical knowledge and the business skills to make a career out of what they know. Steve Koven is one of these experts. When he's not teaching at the Story Arts Centre, he's performing and touring with the Steve Koven Trio, a group specializing in Jazz.
"I've been teaching for fourteen years at university," Steve says. "Before that I owned my own music school in Toronto called Yellow Dog Music, and I've been performing with my Trio since 1993."
The International Stage
"We represent Canada on international stages and in cultural events," Steve says. "We also teach master classes all over the world in creativity and improvisation." On top of that, Steve is a composer of music that's been used on the big and small screens. He was also the producer and director of a documentary about his trio, which was part of the Toronto International Film Festival, the Steve Koven Trio Documentary. But his most recent achievement is the tour he'll begin in November.
"On November 11," he says of the trip, "my Trio's heading down to Mexico to perform in the International Jazz and Blues Festival of San Miguel de Allende. In addition to that, we're playing in an amazing theatre in Guanajuato, Mexico, and we're also teaching at the University there."
At Centennial
"I'm teaching Ensemble Classes," Steve says, "private lessons on the piano, and I'm teaching a course I developed called Musical Entrepreneurship, it's a business course in its second year."
The Musical Entrepreneurship course is designed to provide musical students with a practical education on business, so they can properly monetize their talent. "It's a 14-week course," Steve explains, "that takes these students and helps them develop the skills to become entrepreneurs in the music industry. So they're learning business skills and how to set up a career plan."
Bringing the Experience Home
"We do a lot of international touring, we represent Canada both as performers and as educators," Steve says. "It's nice for Centennial to have on their roster teachers that are also very involved in the industry, so it's not just about education, it's also about inspiring the students, teaching them from experience rather than just academics."
"I bring that experience back to Centennial and talk about it," he continues. "For example, in my business course, I'm going to be talking about my recent tour that I did to Mexico, and how I set it up. I'm my own manager, and I market everything, so I'm going to be able to bring this experience to the classroom and show them pictures and a video of my performances and talk about how I set up that tour. They're all going to ask how I did it, and I'll tell them the process of making that happen."
"It's really important for students to know that they're being taught by somebody who is actually experienced in what they're talking about," he says. "It's inspiring to the students. They can do this one day, too."
By Anthony Geremia