Four things to do over your reading week (that aren't all schoolwork)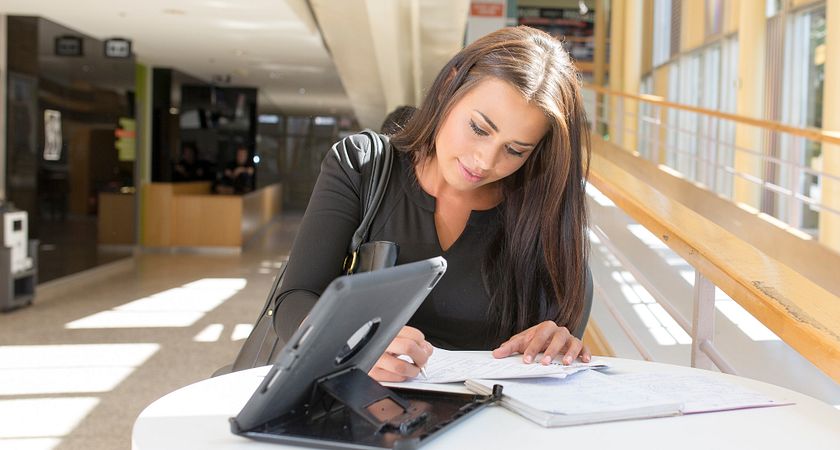 This Thanksgiving weekend marked the start of our fall reading week, and students like yourself have found themselves released from class, free for a week but with the idea that you're going to work on assignments and readings. Maybe you're planning to hit the books, or maybe you're planning to party and sleep. I'm not here to tell you you're wrong. Instead, you need to do a bit of both. You don't have to spend your time cramming (in fact, like this Toronto Star piece says, it's bad for you), though you can't constantly loaf about, either. Here's some things you can do during this break to improve both your academic and personal well-being.
It's a good time to do a self assessment
Now that you've been in school for almost two months, it's the perfect time to take a look at your own performance in school. Examine your study habits, your work habits and your lifestyle. What worked well, and what didn't? Did you have a handle on your assignments, or were they overwhelming? Did you stay healthy, or were you tired, stressed and strung out? Are you getting enough sleep? What do you wish you'd done differently? There's enough time in the semester to change course, so take this break to figure out what you need to do differently when classes resume.
Take a moment to plan your time out
Even if spending your reading week doing schoolwork and poring over notes isn't the only thing you should be doing, you still need to plan your time out. You want to give yourself a little bit of time to work, on top of that relaxation. So, it's worth working out a rough schedule, something like "on this day, I'll study, and on this day, I'll relax." It's about balancing work time and rest time, in order to make sure you do plenty of both. Speaking of your schoolwork, figure out what, specifically you'll be working on. There's a reason it's specifically called a reading week: Readings are the easiest thing to do, because all you need is to flip open a book (or laptop) and soak it in. Just find a comfortable spot, grab a cup of coffee, and read in silence. As a bonus, here's a video about how to do your readings efficiently.
Get your life back in order
It's a common part of college that when work and assignments get thick, your life may become a bit disorganized. Maybe your papers have scattered everywhere, maybe things are getting dusty, or maybe your laundry has piled up. Now that you have a bit of time off, you can organize and clean your living space. This sounds like a drag, but it doesn't have to be. All you really need is a couple hours to sort your stuff out, maybe a day at the most. Be sure to get yourself back in order, too. Get that haircut you need, make sure you have enough clothes, things like that.
Watch and read some things that don't have to do with school
This is the fun part of break, and there's actual benefits to it. Giving yourself a bit of a mental break is important, as this Huffington Post piece explains. Read a book, watch a movie or two to take your mind off things. Just don't try to binge-watch a show. You've only got a week, after all. So go ahead and get your sleep, relax, decompress, watch and read things that aren't school-related, and spend some time with your family and friends. Not only have you earned it, but it's important to stay healthy. Just don't forget about school while you relax, and make some time for both.
By Anthony Geremia