Five growing Canadian Careers offered at Centennial College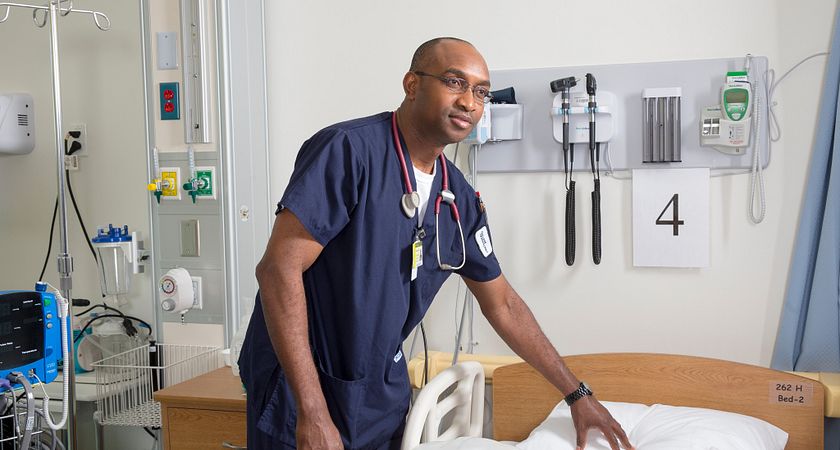 The economy is constantly changing, and sometimes finding a job can be a scary proposition. One way to succeed in the job market is to understand what's in demand and plan your education and career based on that. When picking your path, it's important to consider jobs that are in demand, careers that are expanding and what's certain to keep you employed when you graduate. Luckily, there are answers to these questions. Career Builder recently released a special study predicting the trends in the Canadian job market from now to 2020. Centennial College also stays on top of these trends and makes sure to offer programming that matches the job market's needs. So, here are some of their predictions, and what Centennial College offers to help you make these careers happen.
1. Community and social service workers
Simply put, Canada's population is aging. With more elderly citizens, care workers are going to be needed to take care of that population. In fact, elder-care services will see the largest overall employment increase of any over the next few years. If you learn how to help care for people's minds and bodies, you can find yourself employed by social services, the government, group homes, school boards and other organizations.
Centennial offers: Social Service Worker, Developmental Services Worker and Personal Support Worker
2. Registered nurses
Canada's aging population won't just need specialized care. That same group's general medical needs are going to increase, and with them, a need for more medical professionals. Nurses don't only work in hospitals, but also assist patients in care facilities, nursing homes and other community agencies.
Centennial offers (this is a long one): Bachelor of Science in Nursing Collaborative Nursing Degree, Bridging to University Nursing - IEN, Practical Nursing, Practical Nursing (Flexible), Practical Nursing Bridging Program for Internationally-Educated Nurses, Bridging to University Nursing and Bridging to University Nursing - Flexible
3. Early childhood educators
It isn't just Canada's elderly population that's booming. Canada's children need taking care of, as well, and if you can teach, enrich, or just take care of kids, you're going to find yourself needed in schools, daycares, or any other place where children need to be tended to.
Centennial offers: Child and Youth Care, Early Childhood Education (Ashtonbee Campus) and Early Childhood Education (Progress Campus).
4. Food Services and Cooks
We're not talking about traditional restaurants with this one. Instead, we're talking about food service in hospitals, senior's residences, and other facilities. Everyone needs to eat well, so nutritional experts that can cook healthy food and make it taste great will find themselves in high demand.
Check out Centennial's Food and Tourism program offerings here. 
5. Computer programming and Software Design
This one's a no-brainer: As technology advances, people that understand the latest software and hardware are in demand. If you're young (or a fast learner) and keep on top of technology trends, then companies will want you to be the one that understands how everything works.
Centennial offers: Interactive Media Management, Graphic Design, Publishing - Book, Magazine and Electronic and Digital Visual Effects
By Anthony Geremia