Skills for life: Why continuing education is about more than your career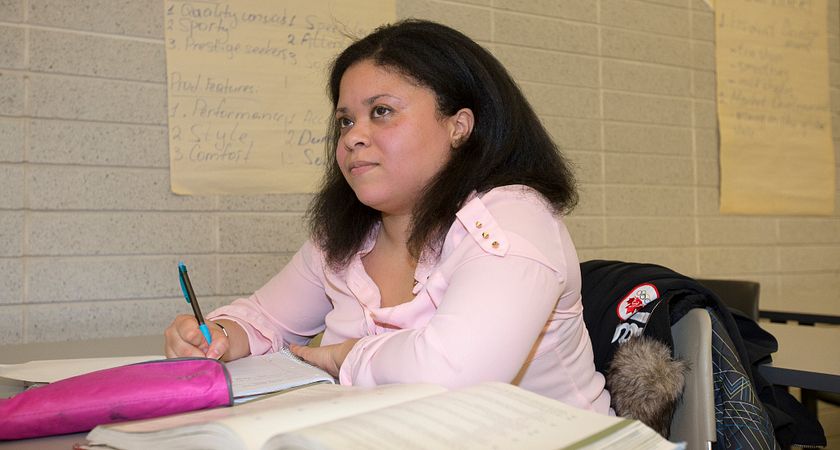 It's easy to think of continuing education as something taken by people who somehow weren't able to get their career going, and need help. That's a stereotype taken from outdated ideas about the purpose of education. Even if you don't look at it that way, continuing education is usually seen as a career enhancer, a way to help you climb the ladder at work.
While it's true that continuing education can be used to upgrade your skills and advance yourself professionally, there are also other reasons to take these classes, namely personal fulfillment. Even if you've found a job and are secure in it, you can still pick skills up, and enrich your mind. Picking up new skills will always benefit you, even outside of your career, and you can take continuing education programs for life and leisure, as well as simply to meet new people and have new experiences.
No matter where you are in life, you can always learn, and Centennial College can provide that learning with our own continuing education programs. This is why one of the categories of the college's continuing education curriculum is Lifestyle and Leisure. The classes contained in it were specifically created to appeal to lifestyle and hobby needs, be they for a career or for your personal life. Working with a tight schedule? Between the college offering evening and weekend classes and distance learning, you can enhance your life with learning without having to severely disrupt that schedule.
Among Lifestyle and Leisure's programs and courses is a Makeup for Everyone course, designed to give you makeup application skills for both personal and professional use, thanks to a series of three courses that lead to a certificate. You can learn it for a career, or simply pick it up for your own personal use. While we're on programs with personal and professional use, there's our Mixology course. Learn to tend bar, or simply learn how to serve drinks to your friends at a party. In the program, you'll learn the important characteristics of alcoholic beverages in Canada, learn about cocktail mixing and other bartending techniques, learn to develop recipes and how to judge if they're good or not. You can even learn Cake Decorating basic (no longer offered) or Cake Decorating intermediate (no longer offered) as a simple three-hour course that will teach you how to make decorative designs to give any cake a professional look.
Leaving the house and heading to the office, there are programs specifically for improving your communication skills. Voice and Speech make-over for Better Business Communication teaches you, quite simply, how to speak clearly, confidently and with volume, thanks to a professional speech and voice coach.
If you're looking to meet people, pick up a skill, or just keep your mind sharp, then continuing education for personal fulfillment may fit you just right. Lifestyle and Leisure programs at Centennial College can provide you with exactly that: Life skills in a format that's convenient and useful.
By Anthony Geremia