Keep up with a changing world with Continuing Education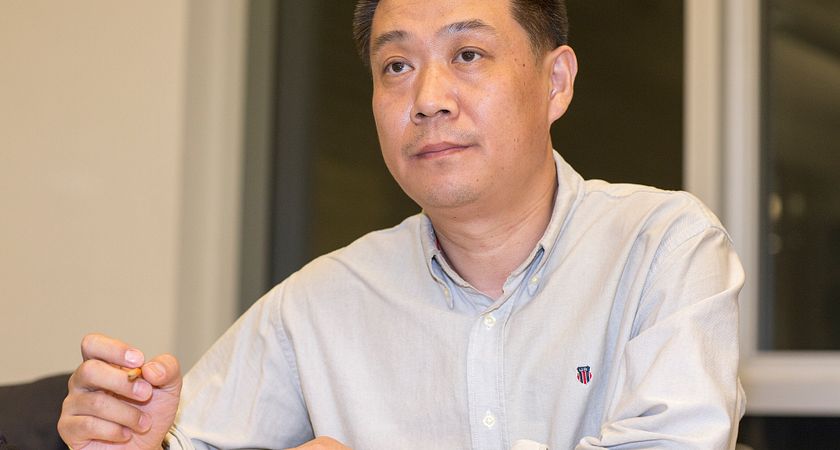 We live in a constantly changing professional world, with a competitive job market. This means that if you've been having trouble getting your career going, it doesn't mean your education wasn't adequate, or that you yourself are not. It simply means you need to find a way to stand out from the crowds of fellow job seekers. That's something a focused continuing education program can help you do, like the programming offered at Centennial College.
At the same time, education doesn't have to end once you have a job, and continuing education isn't just helpful, it's sometimes necessary for the development of your career. If you already have a job and want to climb the corporate ladder, continuing education and the skills and credit that come with it can enhance your standing in a company. Continuing education at Centennial College can help you with that professional development by helping you keep your skills up to date, and teaching you new talents for the sake of staying competitive.
Money on your mind
Among the programs offered by the School of Continuing Education are business programs, designed to provide learners with exposure to all areas of the modern business environment, necessary to become a true workplace professional. After all, every company needs someone to handle money, staffing, and the other odds and ends of the operation. Knowing them is a way to make you stand out and be indispensable. The courses and programs offered by Centennial include categories Accounting, Credit and Finance, General Business, Legal Office Assistant and Human Resources, Labour Relations and Payroll, teaching you all the practical things you need to become a professional business expert.
Technology's cutting edge
Technology changes at a faster rate in the 21st century, and what you learned in school may become out of date. Almost every position in the working world uses a computer, and social media is working its way into every company. A key to success isn't just knowing how to use these things effectively, but becoming a specialist in them. This is even more important if you work in the tech sector, where advancement is a part of the career, and it's expected that you're able to keep up. You can try to learn as you go, or you can pick up a certificate from one of Centennial College's Engineering, Computers and IT programs, where you can learn how to use current hardware and software. Current programs include Cisco Networking Associate, Computer Programming, and Microsoft Office Application Support. Not only will you keep your skills useful and current, but you'll receive certification to go with it, proving your new competency.
Now more than ever, standing out is important, both in the job market if you're seeking and in the job you have if you've been hired and want to advance your career. By providing you with access to continuing education, Centennial College can help you stand out with relevant skills and certification. Taking a program, or even a single course is a direct, simple way to advance your career, and make yourself professionally appealing.
By Anthony Geremia