Special skills for a specialized career: Centennial College and Samsung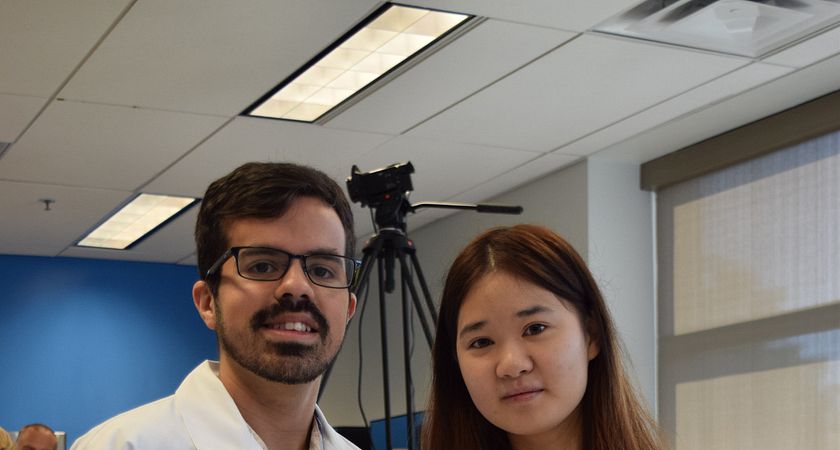 A sure path to success in the current job market is to get yourself workable, specialized skills, the kind of skills you get through hands-on learning, instead of a traditional classroom learning format. Centennial College works to provide its students with this kind of learning, which is why the college partnered with Samsung to bring the Samsung Tech Institute to Canada. The program officially launched on Friday, September 18, and aims to provide students with the skills needed to service and diagnose Samsung appliances and products. Students enrolled in Centennial's Electronics Engineering Technician Diploma Program will be able to take advantage of the Samsung Pathway by participating in two new courses, Samsung Systems and Controls and Measurements and Instrumentation in Samsung Service Applications.
What this means for students
The real draw to the program is the new Digital Service Lab these classes take place in. Instead of learning in a traditional classroom, students get up close with Samsung appliances in this lab, which will also be updated yearly to keep the technology relevant. Patrick Kelly, Dean of the School of Engineering Technology and Applied Science, explained the philosophy behind the institute at the opening ceremony: "We're called to tear down the walls between the classroom and the workplace."
"We're committed to the education space," added Mark Childs, Chief Brand Officer of Samsung Canada. "We believe that collaboration is a critical success factor in bringing to life powerful new learning opportunities. At the same time, it's an opportunity to inspire the minds and goals of Centennial College's Electronic Engineering students."
How this helps your career
For engineering tech students taking the program, this is an even more direct route to a job and career. You'll get to work on the specific products you'll be servicing, instead of simply reading about them. At the ribbon-cutting, Ann Buller explained this in more detail.
"Partnering with an innovative manufacturer like Samsung exemplifies Centennial's commitment to providing experiential learning," she said. "It's rooted in the needs of business and industry. Having the Samsung Tech Institute at Centennial offers our electronic engineering tech students the option to gain an additional set of skills, allowing students to understand, diagnose and service select Samsung appliances."
The goal of all this, as Mark Childs added, is to set students up for a valuable career. "As the first class of graduates," he said, "We believe that your opportunities and the skills that you'll have to learn and the credentials you'll ultimately earn will provide an incredible foundation for a prosperous career. You'll graduate with an accreditation from Samsung Service and advanced knowledge of our latest innovative technology."
"We will graduate people with the requisite skills needed to immediately add value to their employer," Ann also added. "I know that our unique program will produce the highest calibre technicians, technicians that Samsung and others will be lining up to employ."
These programs first became available to the current semester of students, and can be taken by any Electronic Engineering Tech student going forward.
By Anthony Geremia