Why you should try out for one of Centennial's varsity teams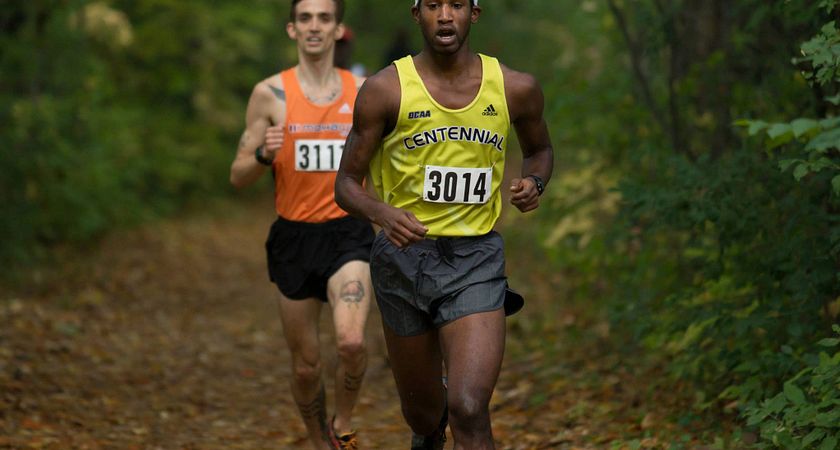 Thought about what you're going to be doing at school other than attend class? If you're athletically inclined, it's worth your time to join one of the Centennial College Colt's varsity teams. You'll get exercise, and you'll have the social experience of joining a team. If you're interested, look into it soon. Tryouts are happening in the next few weeks, and the full Varsity Try Outs Schedule is available on the Colts website.
Why you want in
Sean Squires is one of the varsity coaches, running the cross country team for the past two years. He's seen many advantages to joining the Colts.
"Students get a better connection to the college," he says. "They're a part of this tight-knit group, so they create long-term friendships. We still have students who were on the team three years ago who are involved, and we have a Facebook group that's very connected."
There's more than just social advantages, too. "As the coaches, we support them in every part of their learning and their career," he continues. "We write job references for them, and I point out job postings, so they get a lot of information. If they're a serious athlete, it puts structure in their life. There's a training plan, they get in really good physical shape, plus we provide them with study skill sessions, nutrition, injury prevention and a mountain of other benefits they will get out of this. We're giving them skills that will help them throughout their entire personal and professional career."
How it works
"We're looking for someone that has a good academic background, is athletic, and has a very positive attitude," Sean says of the ideal student. "We're looking for people to come out who want to run, who want to be part of the experience and have a sense of competitiveness about them."
The first step to joining a team, before the tryouts even begin, is to complete the Player Registration Form on the Colts website. After you choose a sport, a coach will contact you and sign you up for one of the tryouts.
"The teams get picked at the beginning of September because competitions start right away," Sean explains. "We have our first meet during the first week of classes."
As for the typical length of a season, "cross country is a fall sport," he says. "We're all done by the second week of November, that's when national championships are held. Soccer and golf are all done by the end of October unless you make the national championships, which are usually held early November."
Keeping up with school
"To be a varsity athlete," Sean says, "you have to be able to commit to about an hour a day of training, on top of attending classes, doing homework and your part time job if you have one." You need good grades to join a team, but you also need to maintain those grades. Specifically, you need a minimum GPA of C+ to hang on to your spot.
You're not on your own, however, as athletics will help you stay on top of things. "It can be challenging," Sean admits, "but the athletics office has an academic support program, a place where students can do homework, and we can hook them up with the counselling and development centre if they're having any challenges with that."
And when you need to take a trip away from school? "There's time while we're travelling where students are required to do schoolwork," Sean continues. "Every day that they're obliged to do readings, I set aside a couple hours for homework, and the athletes are still responsible for getting their schoolwork done. We give them as much support as we can for them to be successful. Academics comes first."
So, if you're interested in joining a team, and getting a great physical, mental and educational experience, sign up today, give it a try and learn while you get fit.
By Anthony Geremia