Centennial students learn Ann Buller's secrets of success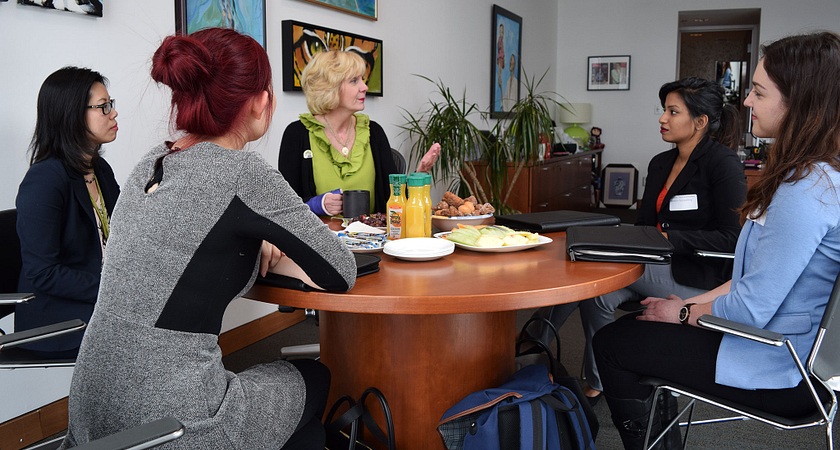 An important part of Centennial College's education is how we connect you to experts in the career field of your choice. Aside from passing their wisdom on, the experts serve as role models for you to strive for. Our own college President, Ann Buller, serves as the ultimate role model. Our Career Week was about career connections and setting you up for future success, so Career Services offered a special contest, where three students got the chance to win a backstage pass, and chat one-on-one with Ann.
Road to success
During the session on April 6, 2016, Ann shared the story of her career openly and candidly with students Yueru Meng, Natalie Szubert and Ajithra Theiventhiran. As President, her favourite part of the job is getting to attend student events and witness their achievements. Like many of Centennial College's students, Ann came from an immigrant family and was the first member of her family to attend post-secondary education.
Her own experiences led her to advise students to never lose sight of their personal career passion, but also to keep growing and learning, and not be afraid to adjust their career plans as their life experiences change them. According to Ann, it's better to set five-year goals than lifelong goals, and make sure you surround yourself with positive people in both your school and work life.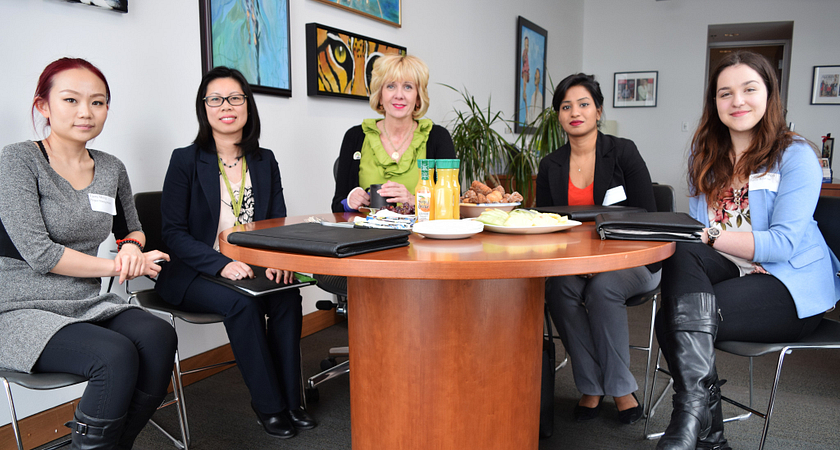 For future leaders
As a leader herself, Ann defines good leadership as authenticity, integrity, accountability, and having a vision that leads followers, among other things. She also advises new graduates on the best personal qualities to cultivate for success, which include a positive attitude, strong interpersonal and relationship-building skills, and problem-solving skills. On top of that, she encourages continuous learning, including the development and practice of new skills.