Spreading the Word: Steve Cameron Succeeds in the publishing world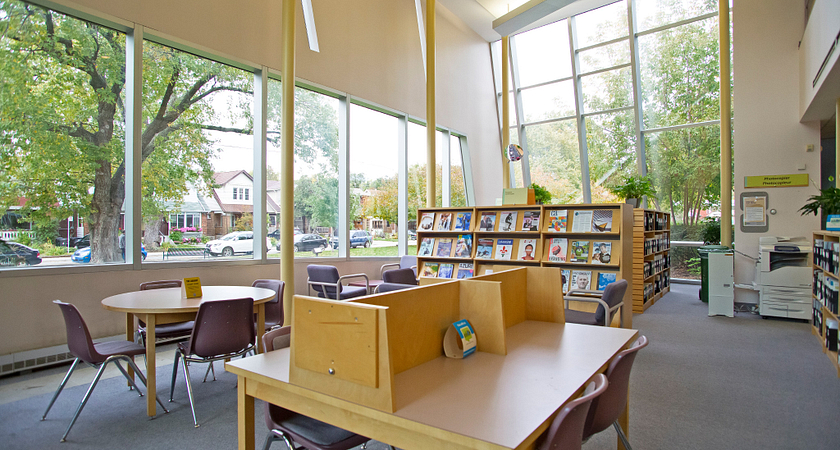 Every book is a collaborative effort. A writer creates the words, but editors make them clear, illustrators and photographers provide the images and business people make sure it gets to the market. Enter the publishing world, and you could be in charge of ensuring that books get made and sent into the world. That's why Centennial College offers its Publishing - Book, Magazine and Electronic program. Students learn the skills they need to enter Canada's literary and cultural landscape in just two semesters. This award-winning program has a track record of graduate success, as well. Steve Cameron took the program, and used his practical experience to launch a successful publishing career. He now works as the Editorial Director at Firefly books. Here's what he got from the program, and how it led him to success.
A change in direction
"If you go way back, I was my high school's yearbook editor," Steve says. "Then, when I went to University for a fine arts degree focusing on photography, I ran magazine with my friends that was affiliated with one of the colleges of the university. After that, I did a bunch of writing, a bunch of design and layout, and it was the thing I enjoyed most at school. After I graduated, I tried to work in the photography field and just didn't feel it, so I chose the postgrad in publishing because it was where I was naturally heading."
Practical Experience
"You work your way towards build a magazine," Steve says about the program's practical experiences, which include producing and publishing the quarterly magazine, On the Danforth. "You've got to have hands-on experience in every aspect of the creative side of publishing, so you got to edit, copyedit, write, play with design and fonts and the technical aspects of setting up master pages." In the end, Steve's role would prepare him for his work in the field.
"I was the creative director of the magazine," he says, "and that really ended up echoing what I was doing in my career because that's largely what I do now, direct projects and assemble teams to bring books to life."
In the field
As part of the program, Steve would engage in two field placements, first at Toro Magazine, and then at Hockey News.
"The best thing about my Toro Magazine placement was that I realized that I didn't really want to do marketing," Steve says. "So while it was six weeks in a role that I didn't really enjoy, I learned a fair bit about marketing, enough to know that my heart lied somewhere else, and that's valuable information."
"It was up my alley," he says about Hockey News. "It was sports, which I enjoyed, it was design and editorial, which I also enjoyed, and more than that, it was a relationship that lasted for more than a year. Working there gave me the experience that directly applies to the job I do today." He'd freelance with them of the rest of that year, which would lead to his current job.
"They gave me a bit of autonomy to do a few things, and that directly led to a job interview at Firefly Books," he explains. "They were in need of a person to take over and head up their sports books. They wanted someone who could be a jack of all trades and who understood sports." He's been there ever since.
Firefly Books
Steve works as the Editorial Director for the entire publishing house now, a complicated job.
"I wear many hats," he says. "One of them is the same hat I wore as the sports editor, which is to take book concepts and manuscripts to work out book content from that, and put together and liaison with a team of freelancers or in-house copyeditors, designers, illustrators and photographers."
"Then there's the acquisition hat," he continues, "where I find new talent and acquire book titles, and build our stable of freelance editorial help, copyeditors, design and illustration help."
"The third hat is to understand the publishing side of the business," he concludes, "by generating profit and loss sheets, by figuring out when we come out with a book, can these books sell? What has the competition been selling like? Is there room in the market for us?"
Loving the job
"Think of yourself more as a content creator than an editor, a writer, or a photographer," Steve says of his career. "If you can marshal your talents to include a few of those things and can offer someone a variety of services, you really are a content creator, and more than just an editor or content writer."
"There's a sense of pride in your work," he finishes. "You're building something with somebody, and it's a very unique position that editors and designers are in. Even though the author's name is on the cover, it's a collaborative effort, and the school really does a good job of emphasizing the concept of collaboration. That is a good lesson. It isn't one person's project, it's a team effort."
By Anthony Geremia