Before you start school: Your September checklist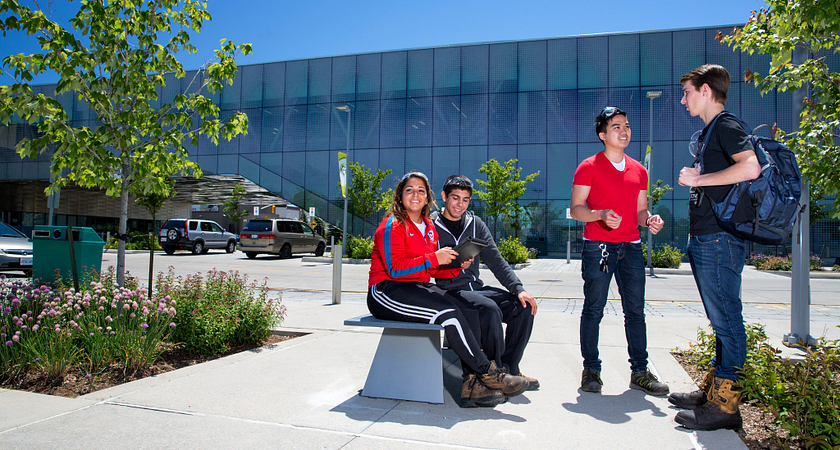 August has just begun, and if you're attending Centennial College this September, now's the time to get ready for the new semester. I'm sure you've got your books, your bags and your school supplies. But there's more you need to think about before school starts, things you might not yet have considered. Here's everything else you need to think about before September.
1. Your meal plan
Think about where you're going to be getting your lunch from, or your dinner, if your classes are later. If you're buying it, those costs are going to add up, while if you're bringing something with you, you'll need time to put your meal together at home. It's a choice that will affect your time, money, and health.
While it can be more convenient to buy your food at school, it'll cost you, and probably isn't as healthy as something you make at home. On the flip side, groceries are cheaper and healthier, but take time to get and prepare. One way we can help is with the CCSAI's Good Food Boxes, supplying you with crates of healthy fruits and vegetables on the cheap.
2. The cash situation
If you haven't already begun to figure your finances out, College is a perfect time to start. If you don't already have a credit card and a proper savings account, now's the time to get them. If you're coming to us out of high school, you're young enough that you can experiment with them, and figure out what system works for you. This includes developing good credit habits, including using a card and paying it off promptly to avoid interest charges.
3. Your transportation
Unless you're living in residence, how you get to school is going to be a larger factor in your life than you think. If you're going to be driving in, you need to have a car, and afford to keep it in good shape, as well as gas and insurance. On top of that, you'll need to pay for parking. Instead, you can take transit, which, while cheaper, means you need to know the route to school, and what schedule it's on.
4. Your extra-curricular activities
Don't plan to just go to class, then head straight home. Participating in school life is important for personal growth, not to mention career development. Just knowing your subject isn't enough, you need school activities to develop your communication skills and confidence. Maybe you can volunteer to help at orientation or graduation, or join a student club, or simply participate in the activities the CCSAI holds on-campus. There's a lot to do, and you don't have to do all of it, but it's worth looking into and finding something you like.
5. Your life outside school
College is a busy time, busier than high school, and like it or not, you're not going to have as much time for recreation as you do now. For example, if you binge-watch TV shows, watch a new movie every week, play a bunch of video games, and tear through a book a month, you'll have to get used to the idea that you're not going to have time for it all. So, pick the ones you lie the best, whatever media that is, and put the others on hold. This applies to more than media, too. Exercise, sports, going out, and anything else that takes up your time all needs the same treatment: You can still do some of it, you just have to figure out what's most important.
Most importantly, though, remember that this isn't as hard as it sounds, and that you don't have to know all the answers to this right away. College is a time where you can figure this all out, and the important thing is to start thinking now, so you won't have to worry when September comes around, and can enjoy the start of your educational journey.
By Anthony Geremia