Four problems you need to be ready for in college (and how we can help)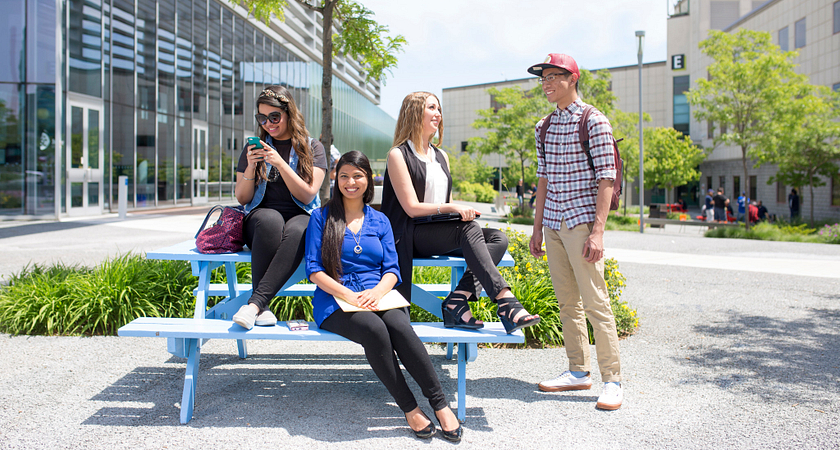 Your courses are in order, you have your school supplies ready to go, and you know where you have to go and when. But there's more to college than that. If you're preparing to come to Centennial College for the first time this fall semester, you know there's some life changes waiting for you, and those include some unexpected challenges that you might not have anticipated. Don't worry, though. The best thing to do is be aware that you might be facing these issues, and begin your semester aware and prepared. The college is here to help, with resources like the Counselling Centre to make your journey easier, and help you figure out your problems, or connect you to others who can. Here are some factors you'll need to think about, and how you can keep them under control.
1. Finances
For example, you might be receiving OSAP to help pay for school. But are you sure about a) how much you're getting, and b) when you'll be receiving it? If you're misinformed about either, it can leave you high and dry when you may need money the most. The best way to avoid this? Do your research on what you'll be getting, and plan a budget. In addition, you'll need to know where you're living, how you're getting to school (more on that later), whether or not you'll be holding a job in school and what, realistically, your expenses will be. Centennial College's Financial Services department can help set you straight when it comes to information and budgeting.
2. Program Fit
Sometimes, students will have doubts about whether the program they've decided to take is right for them. Maybe their expectations of the career, or what they're learning, doesn't match up to their reality. You don't need to drop out, though, nor do you need to just "stick it out" and finish a program you don't like. You can always switch programs, which is where our Counselling Centre comes in, helping you figure out a career and program that works better than what you're currently doing.
3. Health
A healthy body means a healthy mind, so take care of yourself, both for your own sake, and so you can succeed in school. You can't just will yourself into health, and if you're not healthy, your schoolwork will suffer. For one thing, the "freshman 15" (putting on weight during your first year of college) is a real problem, and there's more to it than just a poor diet. You could be eating meals at strange hours, not getting physical activity, and changing your lifestyle in other ways. Basically, you'll need to stop assuming you'll always be healthy, and start eating right, and staying active, even if you just run on the treadmills at our Athletics and Wellness Centre a few times a week. Another thing to pay attention to: Your sleep schedule. Between classes that happen at odd times, more homework, and more responsibilities, you can burn yourself out if you're not careful, and coffee isn't always the solution. Like it or not, you'll need sleep, and the idea of a student that pulls all-nighters is an unhealthy one. Some nights, you'll just need to flop into bed at 10:30 PM, so you can make an early class the next morning.
4. Transportation
It bears repeating that travelling to school is something that absolutely needs to be prepared for. If you're coming from a distant location, say Brampton, taking a bus to and from school can take upwards of four hours out of your day. Once again, planning is the best way to solve this. You'll need to figure out the most efficient and cost-effective way to school, whether it's taking transit, driving in, or even living on campus. If you absolutely can't avoid a long trip on a bus or train, you can use the time to get schoolwork or readings done.
Really, though, the most important thing you can do is learn to roll with things. Unexpected issues aren't going to just come up in college. They'll be a part of life as well. Learning to deal with things as they come is an important life skill, one that you can develop in college, and one that will be with you throughout your career.
By Anthony Geremia