Start building your career in college in four easy steps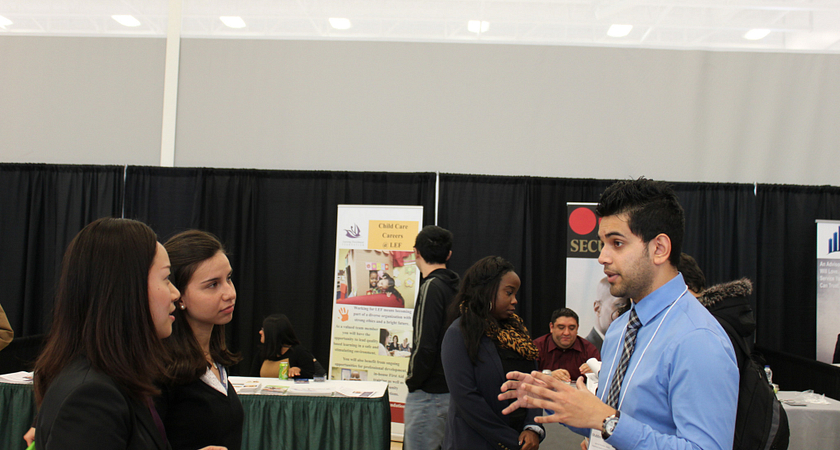 The September semester will be starting soon, and you'll be well on your way to developing the skills for your career. It may be a long time until school's over, but you still need to be thinking about how you're going to turn your education into a job. Don't wait until the last minute, when you're about to graduate. While you don't need to rush into it, there's plenty you can start doing in school to get your career moving before you even graduate.
1. Make a resumé, or improve the one you have
Even if you don't think you need it yet, you should get your resume started, and if you already have one, look into improving it. The most important part is to format it like you're applying for your dream career, and be ready to send it out before graduation. If you're struggling to figure out what you can put on your resume, remember that any relevant experience is worth including, and even some that doesn't seem relevant at first. Any job can be counted as experience, including volunteer work, as can clubs you're a part of, notable school projects, and anything else you can link to your desired career. Career Services at Centennial College can help you write it, if you need assistance. One more tip: When you list your education, go ahead and include Centennial College. Just put "anticipated graduation date."
2. Develop an online portfolio, too
Whatever you create in college, make a record of it, and put it online on a personal website. It lets you tell your story your way. The most obvious career that could benefit from a portfolio is a media one, be it a writer, artist, filmmaker, journalist, or something similar. But even if you aren't in those fields, showing off your work can still benefit you by showing you're serious about your career, and are willing to put the time and effort in to showcase your achievements. It'll also give you a good online presence for when your employer googles your name (and they will!).
3. Get involved with the school outside of class
Speaking of clubs, they're for more than resumé padding. If you join a club related to your career, you can develop job skills. Most importantly though, you can join an organization or club to meet people. Personal connection can form the start of your professional network, something that's important to helping you secure your job when school is done.
4. Use the College's resources
You aren't alone. There's plenty of resources at the college that can help you build your career, if you're willing to seek them out. For one thing, there's a Career Services office on every campus, taking appointments and walk-ins from students looking for help and resources.
In addition, we have an internal job board, HireCentennial, accessible on myCentennial. It's populated by companies specifically looking for Centennial students and graduates. We also hold career fairs hosted throughout the year, to help you connect directly to employers (here's where we list what's coming).
You're in college to learn career skills so you can enter your career of choice when it's over. Focus on the learning in the present, but don't forget about the future. With these tools and tips, you can get your journey to success moving before you bid us farewell!
By Anthony Geremia