They did it, and you can, too: Five late bloomers who accomplished great things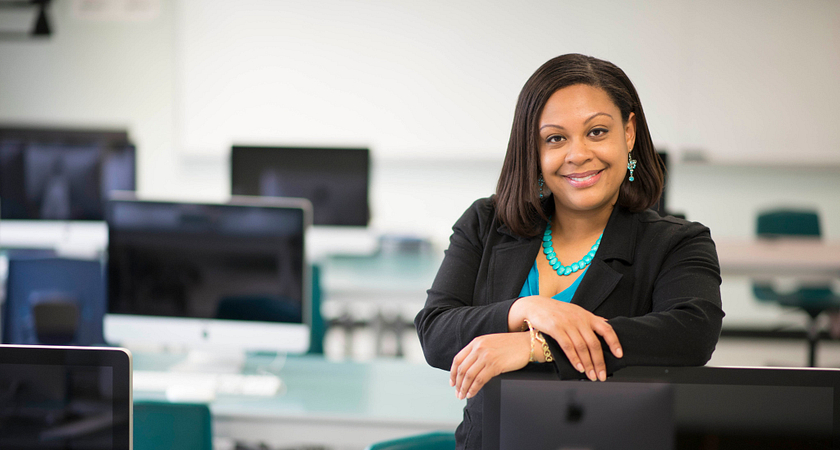 Ever feel like you're on a timeline in life? That by the time you hit a certain age, like 30, you've arrived at the place you'll be at for the rest of your life, and if you don't like it, too bad? Well, it's never too late to change your life's path, change career, or go back to school. At Centennial College, that's one of the reasons we offer Part-time Learning programs. No matter where you are in life, you can get a new or enhanced education, on a schedule that allows for your busy adult life. A common mental obstacle for people looking to get part-time education is the idea that it's too late, that their career is set. Not only is that not true, but there's plenty of famous people who've accomplished just that. Thanks to Cracked, Psychology Today, Buzzfeed, Mental Floss and the History Channel, here's a few examples of well-known folks who didn't get the ball rolling on their careers until later in life. If these people could go on to do great things later in life, sometimes changing their careers in the process, then you can, too.
1. Alan Rickman
You probably know him from Harry Potter, or maybe Galaxy Quest, or the original Die Hard. But did you know that the late actor didn't appear in a movie until he was 42? Before that, he'd earned an art degree and worked in graphic design, until one day he decided to drop everything and change careers. Taking acting classes, he supported himself by working as a dresser for other actors. He'd eventually act on stage and in minor television roles, until getting his big break in Die Hard, at 42. The rest, including Harry Potter, is history.
2. Vincent Van Gough
This famous painter didn't exhibit any of his art until he was 32, spending his twenties working as an art dealer, teacher, and missionary. At 27, he, like so many others, decided to flip the script on his career, and go to art school. Even if you don't know who he is, you have probably seen "Starry Night," his most famous piece which he paint when he was in his mid-30's.
3. Julia Child
She was one of the first, most well-known television chefs, popular on TV through the 60s, 70s and 80s. Renowned as a master of French cooking, July knew nothing about it early in her career when she worked in writing, advertising and even in intelligence in World War 2! Julia moved to Paris with her husband at the age of 36, where she tasted French cuisine for the first time. Only then would she attend a Parisian cooking school and write her first cookbook. Finally, at age 50, she'd host her first cooking show and go on to become an icon.
4. Morgan Freeman
Ever wonder why you haven't seen any movies with the young Morgan Freeman? That's because the 'Voice of God' actually spent most of his life acting in off-Broadway productions, albeit as a well-regarded actor. Still, he only became internationally famous at 52, finally landing his first Hollywood role in 1989, in the movie 'Glory'.
5. Colonel Sanders
A.k.a. the KFC guy. Proving that age truly is no barrier to success, Harlan David Sanders didn't found the company until he was 65. Before that, he worked in a variety of jobs, ranging from farming, to steamboat piloting, to selling insurance. When he was 40, he started selling chicken at a service station, and it was there he developed his special method of frying --- a technique that launched a franchise empire! The 'Colonel' started a restaurant that remained profitable until a new highway took the traffic away from his establishment. With nothing left to do, the retired Sanders used his first Social Security check to turn his chicken cooking into a franchise. Barely a decade later, there were more than 600 KFC franchises in the U.S. and Canada alone.
There's way more people who've accomplished great things late in life than listed here (check those links above for more), but the theme's always the same: No matter the age, it's never too late to change your life and do something great. You don't have to make movies, or write timeless novels, or create a beloved food franchise. You can do something great for yourself, too, by getting the career you want, with our help.
By Anthony Geremia