The good times of 2016, and how you can keep them rolling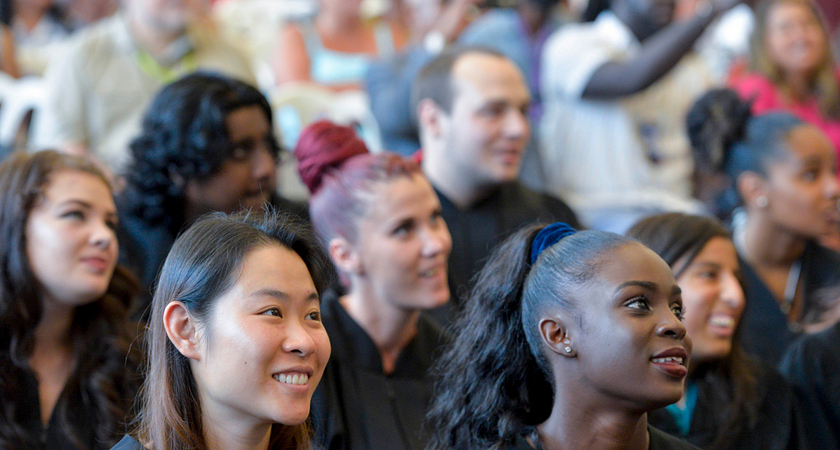 It's become memetic for people to call 2016 the worst year ever, due to all the bad news we keep reading and hearing about. But it's important to remember that it wasn't all bad. No year can be painted in simple black and white terms, and good things happened, too. There's a list circulating around the internet, covered here by the Telegraph, that talks about the good parts of 2016.
Furthermore, you can make positive change yourself, if you have the will, knowledge and skills. If you've got the first one, Centennial College can help you with the other two. So, here's some of highlights of that list, along with how we can help you keep these positive achievements going. 
Health and Science:
-New breakthroughs in chemotherapy increased the five-year survival rate for pancreatic cancer from 16 to 27 per cent.
-Death by heart disease has decreased by 70 per cent in the United States.
-Child mortality continues to decline.
-On the technology front, scientists have figured out how to link robotic limbs with the part of the brain that deals with intent to move, advancing the design of artificial arms and legs.
-On the environmental front, California is now powering over six million homes with solar power, a record in the U.S.
You can keep it going by: Getting into medical technological science with our Biomedical Engineering Technology, Biotechnology and Health Informatics Technology programs, or learn how to manage environmental problems with science in our Environmental Technology program.
Activism
-In a combined showing for science and activism, the ALS Ice Bucket Challenge actually resulted in the gene responsible for ALS being found, bringing us closer to an effective treatment.
-The Native American protestors at Standing Rock won a victory, halting the construction of the planned oil pipeline through their lands.
-The number of tigers, manatees and pandas in the world are increasing.

-Volunteers in India planted 50 million trees in 24 hours.

Keep it going by: Helping communities become strong and independent through our Community Development Work program, and learning to help the most vulnerable members of those communities with Community and Justice Services.

Entertainment
-Leonardo Dicaprio finally won his Oscar, for The Revenant.
-Generally, it was a good year for movies, with future classics including Finding Dory, Kubo and the Two Strings, Captain America: Civil War, Deadpool, Zootopia and Moana, among others.
-In the world of games, Pokémon Go managed to bring people together for a social experience, and get players on their feet and outdoors.
Keep it going by: Learning to write the next wave of great media with our Script to Screen program, or learn how to bring those ambitions to life with 3D Animation. On the gaming side of things, help create the next Pokémon Go with Mobile App Development, Game – Art, and Game – Development.
By Anthony Geremia