More common New Year's Resolutions, and how we can help with them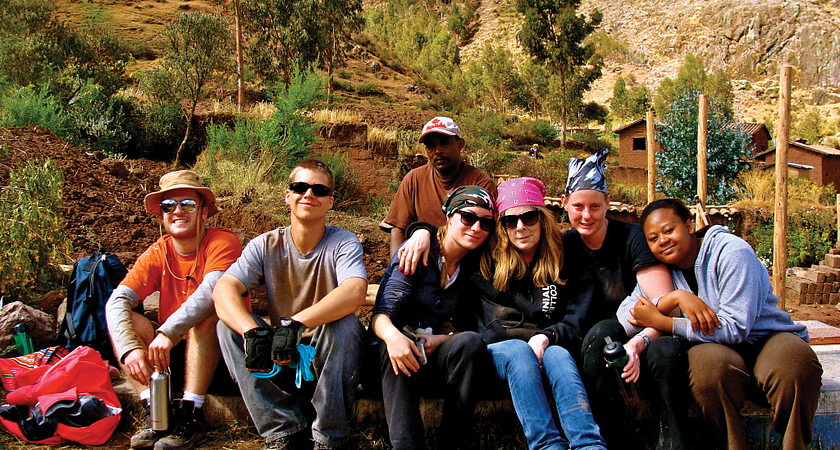 Now that we're about to end the year, most of us have made resolutions about what we're going to do in 2017. Maybe it's something you'd like to do, or something you'd like to improve about yourself. Either way, Centennial College can help. Here's a list of the most common new years resolutions from Nielson. We talked about services and programs at the college to help with a few last time, and here's what we have to offer for a few more:
Spend more time with family and friends
We mentioned this last entry, but when it comes to spending time with your friends, taking part in events and clubs (see this list) at the college is a great way to stay connected with your peers once classes are out, as well as a chance to make some new ones. Meanwhile, if you understand that the ties that bind are important for society to function, and want to work in a field that supports them, there's our Community Development Worker program, for people who believe that the key to a healthy society is a healthy community, and work to find solutions to problems at a local level.
Get organized
When it comes to organizing your schooling, our Academic Advising and Career Centre can help you make sense out of your programs, your educational path, and your career choices. On the other side of the coin, if you're naturally good at organizing and planning, you can make a career out of it with our Event Management program, where you'll conceptualize, organize and execute events, from small meetings to large festivals and conferences.
Travel more
There's plenty of opportunities to travel at Centennial College, thanks to our Global Citizenship and Equity Learning Experiences (GCELEs). They take you on trips locally or abroad, and allow you to participate in innovative community projects as leaders of positive social change in our interconnected world. Previous GCELEs have taken students to places like Honduras, Costa Rica, Arizona, Mexico, Kenya and Nicaragua. You won't just see different locations. You'll get to help out, and learn about the world in the process.
Read more
This one is simple: There's ton of books in our library, both fictional and non. There's also plenty you can learn at Centennial about writing and books. On the fictional side, Advanced Television and Film - Script to Screen can show you how to write content for a visual medium. On the non-fiction side, Communications - Professional Writing will show you how to write official documents for business or for the web. Meanwhile, Journalism and Sports Journalism will teach you how to use your talents to report on the events of the world, and Publishing: Book, Magazine and Electronic will let you in on the business side of words, letting you serve as the gatekeeper that puts books out into the world.
By Anthony Geremia