Four ways to get the most out of your reading week (that aren't studying)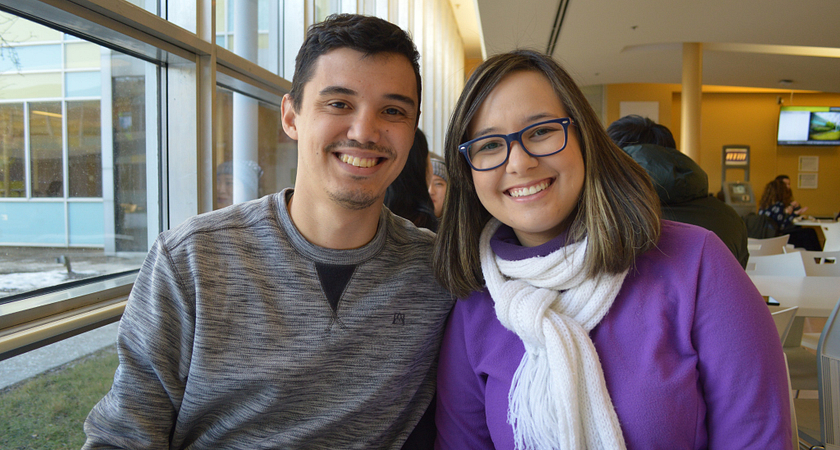 Today's the last day of classes before reading week, and you'll soon be finding yourself with a bit of free time on your hands, on the condition that you're spending some of that time working on your assignments and readings. Some of you will be planning to hit the books, others will mostly relax and socialize. Really, a bit of both is good for you. You don't have to constantly spend your reading week working and studying, but you shouldn't spend the whole time doing nothing. Here's some things you can do during the break to improve yourself both personally and academically.
1. Watch and read some things that don't have to do with school
Yes, you should be getting some work done, but taking some time to give yourself a mental break is important, too, since as this Toronto Star Piece says, cramming all the time doesn't exactly help you. Watching a movie or a TV show, playing a game, reading a book to take your mind off things will benefit and recharge you. So sleep, relax and spend some time with your family and friends. It's important to staying healthy. Just don't forget about school while you relax and don't try and binge-watch a series, since you've only got a week and other things that need doing. Speaking of that…
2. Make a plan before school's out
Even if you're not going to spend the entire week doing schoolwork, you should still plan your time out a little bit before school's out, instead of just letting it happen. You'll want to give yourself time to work, but also time to relax. So work out a rough schedule and figure out which days you'll do schoolwork on and which days you'll relax on.
When it comes to your schoolwork, figure out exactly what you're working on. It's called reading week, as the quiet time is perfect for getting through any books or notes you might have. All you need to do is flip open a book or your computer, grab a hot drink, settle in somewhere comfortable and get reading. While we're here, here's some unusual tips from Study Right on how to read through your textbooks effectively.
3. Check your progress
Now that you've been in school for almost two months, it's the perfect time to take a look at how you're doing. What were you good at, and what were you bad at? Did you get your assignments in on time, or did they overwhelm you? Were you relaxed, or stressed out? If so, what was stressing you out? Take a look at your homework habits, your study habits and your lifestyle. You're still early enough in the semester to turn things around if you need to.
4. Get re-organized
When your schoolwork starts to pile on, it's pretty normal for your life to become a bit disorganized. Maybe your workspace is full of scattered paper, maybe your living space has gotten dusty, maybe you have laundry that's piled up, or maybe there's just a lot of little life-organizing things you still need to do. Maybe you just need to clean yourself up, too, making sure you get a haircut, get some new clothes, something like that. Now that you have a bit of time off, you can organize and clean everything up. This sounds dull, but it doesn't have to be. All you really need is a few hours to sort everything out, maybe a day at the most and you'll be ready to face the rest of the semester clean, rested and confident.
By Anthony Geremia