Three reasons why now's the time to get into Practical Nursing at Centennial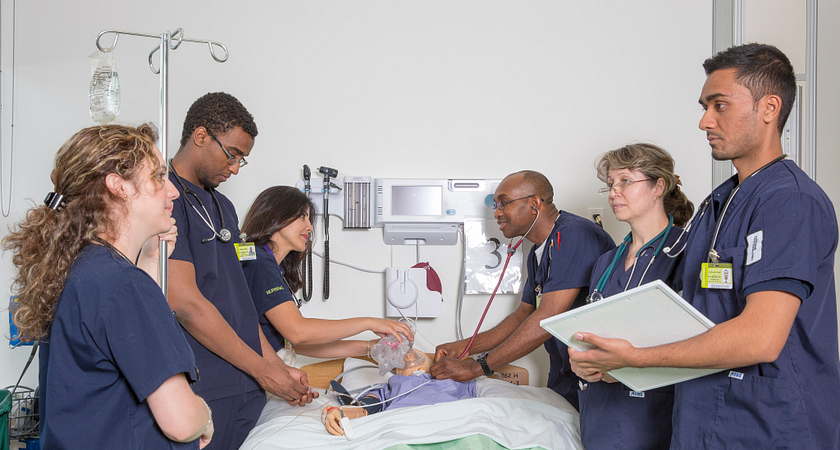 Canada's population is aging, and as time goes on, choosing to become a Registered Practical Nurse will put you more and more in demand by nursing employers. As a Practical Nurse, you can work in a variety of settings such as hospitals, long-term care settings, clinics, as well as in the community. Practical Nursing is one of Centennial College's most in-demand programs, and it's only getting better, thanks to new flexible options, a plan by the government that guarantees you work, and a college campus full of practical laboratories to give you real skills.
1. A flexible program
Education has changed, and Centennial College realizes that the modern college student isn't always straight out of high school, and frequently has the added responsibilities that come with leading an adult life. Students are holding down jobs, or have family to support, or other responsibilities which can present barriers to education.
There are two streams available in the Practical Nursing Program at Centennial College.  You can select the full-time Practical Nursing Program, which is offered over four semesters or the Flexible Nursing program, designed to help students who are juggling life responsibilities, like family and jobs. The flexible program has a reduced weekly schedule, giving you more time for the rest of your life. You can now get the nursing education you want, without having to put the rest of your life on hold, or give up your responsibilities.
We all want a career that will lead to a job when we graduate. Nursing will continue to be an in-demand position, thanks to Canada's aging population. However, there's more to it than that: The Ontario government wants nurses to get jobs badly enough that they have a special agreement with employers called the Nursing Graduate Guarantee Initiative (NGG), designed to help new nursing graduates get a job. There's more details on their website, but in brief, new graduate looking for jobs can register on a special online gateway within six months of their graduation, and apply for positions supported by the Government of Ontario, which has given employers special incentives to hire new nurses.
3. The Morningside Facilities
Classes take place at our Morningside Campus, which contains a Nursing Lab that simulates a hospital floor. Students get their education in a realistic environment, with simulation equipment and computerized patients, before moving on to field placements in real hospitals and long-term care settings. Our Practical Nursing Program produces highly qualified graduates that consistently score well on the Canadian Practical Nurse Registration Examination.
In our Practical Nursing Program, you can get an education that fits around your schedule, is taught in a skills-oriented way, and comes with a government-assisted program to help with employment after graduation. Practical nursing has always been a needed profession, and now is the best time to pursue it.
By Anthony Geremia