Learning from the experts: Automotive Apprenticeships at Centennial College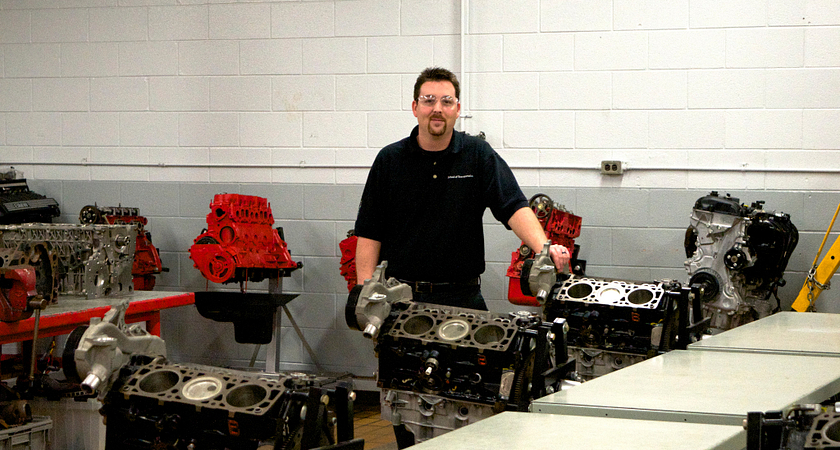 Centennial College's mission is to directly connect students to jobs, and its Apprenticeship programs are some of the most direct ways to accomplish this. I've previously written about how apprenticeships work, but in brief, they consist of paid on-the-job training with an employer, who collaborates with the college to teach the knowledge behind the profession while students are learning hands-on at the job. At the end of the program, students obtain a Certificate of Qualification, proof they're certified in their trade of choice.
One of the most popular types of apprenticeship is Automotive, since every driver needs people that can fix a car and learning how to do so makes you a member of a special, incredibly valuable, incredibly paid segment of the work force, and build you a rewarding, creative career. Here's a look at an automotive apprenticeship from the perspective of students, but there's more to it than that. Field learning in an automotive repair facility is backed up with the theory and hands-on experience gained at Centennial, and this learning is taught by many, including industry experts like Neal Ruch.
Learning from the expert
Neal Ruch has been with Centennial College for two years now, and teaches for the school's Automotive Apprenticeship programs. Before going into teaching, Neal's experience came from working in the trade. "I had my own automotive business," he says, "and then I did mobile diagnostics for several years. Then I started teaching part-time. I had always enjoyed teaching apprentices, and I got a lot of gratification out of seeing them succeed."
As a teacher in the Automotive Engines classes, Neal's job is to provide the educational experience to back up the learning students will be doing on the job during their apprenticeships. Students of the program are registered as apprentices under the Ontario College of Trades, and alternate between working in a shop, and spending time at school learning the tricks of the trade.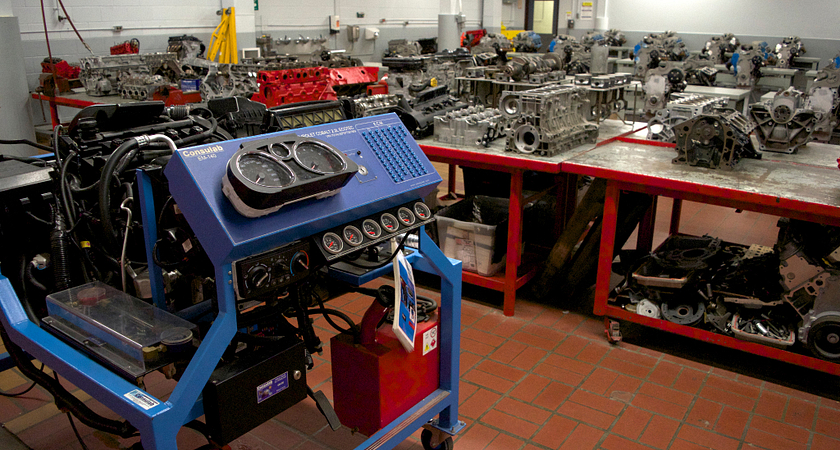 Most of this learning is done at the Ashtonbee Campus's Engines Lab (pictured above), where students work on a variety of test engines. As students advance up the levels of their training, they literally work their way from the bottom to the top of the engine, learning how each component functions.
At the end of the program, students have learned how to service and repair an automotive systems with such precision, they can even sometimes outdo the shops they work at. "Students go back to the shop at a different level," Neal says. "I get feedback from students, they'll come back and say, I actually taught my boss something new today."
By Anthony Geremia