How students use Public Relations for social change at Centennial College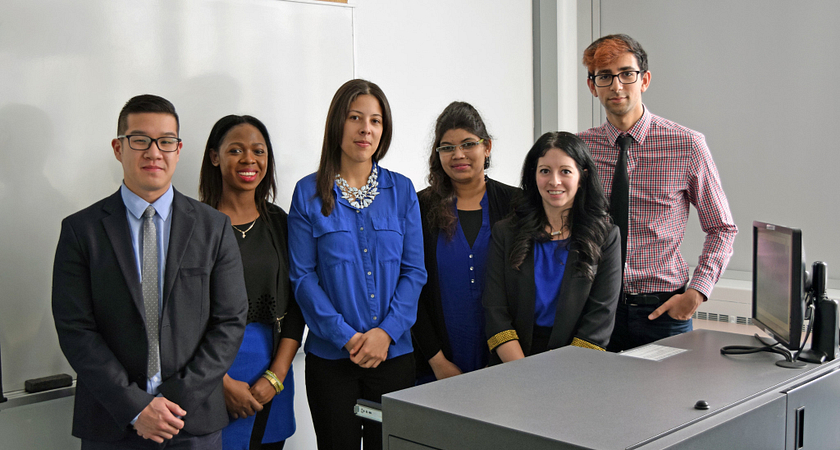 In today's world, any company, event or organization needs to have a personal brand to survive, and needs a professional communicator to make the world notice them. Centennial College's Public Relations and Corporate Communications program gives students the abilities they need to become professional communicators, helping organizations and causes to have their voice heard, influencing what people say about their company.
A modern professional communicator has to do a lot of different things, so the program teaches its students a variety of skills in areas as diverse as writing, social media, event planning, budgeting and presentation skills. At the same time, it works to connect students to careers and knows that when you're working in media, a portfolio is essential. You've got the skills, and now you need to be able to show them off. As part of the program, PR students engage in a special project that lets them put all the skills they've learned to use in a project that will give them a portfolio piece, and also contributes to social good.
Project Fusion
Project Fusion is an annual collaboration that takes place at the Story Arts Centre, a cooperative effort between students in the school's different media programs where students work to highlight and promote an important social issue. To make it happen this year, Centennial College partnered with CivicAction, a Toronto organization that brings professionals together to create transformative social change. The focus this time is on Mental Health in the workplace. As part of this year's campaign, the students participating in the project have created a magazine called Affect, along with a website, video, and graphics. That's where the Public Relations program comes in.
As a major project, Public Relations students are put into groups and tasked with creating a full promotional campaign for Project Fusion. It involves them using everything they've learned in the program about media, event planning, design and budgeting. And this wasn't just a theoretical project: Students had an opportunity to present their ideas to CivicAction itself on February 10, 2016, where they received advice and feedback from CivicAction representatives themselves.
A use for their skills
Each group's proposal was focused on some aspect of mental health, including topics like stigma and barriers, the language we use to describe mental health issues, the root causes of these issues and how to fix them. Creative ideas included reframing Cards Against Humanity to be Cards For Humanity, an all-nighter at the Story Arts Centre featuring speakers and events, and an independently-produced silent film. All of the proposed events revolved around the theme of educating students, teachers and employers.
Each campaign had to have a proper name, art and design, as well as a full communication plan, but more importantly, had to be realistically possible. Students would discuss demographics, milestones, specific sponsors and speakers, how they'd contact them, their budget and where the money would come from. And of course, this all had to look and sound good, making them students use their presentation skills. Each group fielded questions from the experts from CivicAction, who discussed the realism of their plan, giving them useful advice
In the end, Project Fusion moved forward by taking and combining the best ideas the students pitched. The final event will be called Up All Night, a 7 PM to 7 AM event at the Story Arts Centre. Students will continue to take part in its development, continuing to put their skills to use. When all is said and done, they'll have helped organize a real-word event, acquiring both experience, and evidence of that experience for their future employers to see. The program taught the skills, and now students have a chance to show them off for real.
By Anthony Geremia