How to Ace a Dance Performance Audition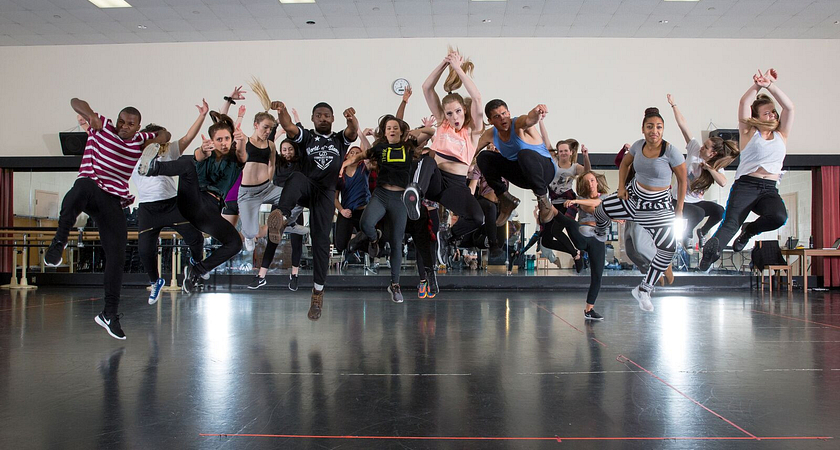 Do you like to dance? Have you thought about going professional? Worried about being a starving artist? Luckily, with Centennial College's Dance Performance Program, you can learn the technical side of dance along with the career side. The program doesn't just teach you the steps. It also teaches you what to do with them, with classes focused on getting the job and developing your career. If you're thinking of trying out, but are nervous about your chances, here's some advice from a student who aced her auditions, Ceilidh Degano
Ceilidh had been dancing for 15 years before coming to Centennial College. She was looking to go to a school where she'd get to practice her passion hands-on, but also learn the commercial side of the industry. She was one of the first students in the program, which began with her audition.
The Audition
"The audition I went to seemed nerve-wracking, because there were only three of us, and I'd never been to an audition that was so small," she says. "But it was a really good experience because the focus was on you, and you weren't trying to fight for it." On top of that, teachers were very supportive and wanted her to feel comfortable.
"It's about an hour,"Ceilidh explains, walking us through the steps. "You do bar work, some floor progressions and ballet. Then you have a little break, and you go into a jazz audition. You learn the same kind of thing, technical elements, floor progressions, and then you learn a combo. Then you have another break, and have a hip hop competition where you learn another combo, and perform that. Then you have a little Q and A at the end of the audition."
When it comes to future students taking the audition process on, Ceilidh says that confidence is important, as is an unbroken performance, even if you mess up. "That's something big that the teachers always look for,"she says. "That way even if you mess up the steps or you don't know the choreography 100 per cent, then you can really perform it well and show that you're comfortable dancing and that you love to do it."
Since you're in the program to learn, it's less important that you get all the steps right, and more important that you're enthusiastic. "Try not to focus on what everybody else is doing. Really focus on yourself, and doing the best you can do,"she adds. "Don't get intimidated if someone else in the audition has had more experience. What they're really looking for is that you have potential, and that you actually love what you're doing and you're not just a robot."
The Program
Centennial College's Dance Performance Program runs for two years, over four semesters. Classes are actually taught at the Toronto Centre of the Arts, with Centennial's Story Arts Centre serving as backup for the program's electives. Ceilidh is in currently in her second semester.
"In every semester, we have contemporary, jazz, ballet, commercial and choreography class,"Ceilidh says. "We also have vocal and acting training, because it's a good thing to become a triple threat in the dance world."
But what she finds most important about the program is how it prepared her for an actual career, something very valuable in the arts world. "We have courses like Audition and Performance Preparation, which gets you ready to go out right after you're done school and start auditioning for jobs and get into the industry,"she says. "In the fourth semester, we get our head shots done, we get a reel made, and we get our slating so we know exactly what to say when we go into an audition for the first time. They really prepare you to go out and work as soon as you finish the program, so you're not stuck not knowing what to do. In all of our classes, we work on professionalism, making sure that you're always acting as if you're in a professional environment, so that way when you get into the real world, you know exactly how you're supposed to behave, and it's not a big surprise."
By Anthony Geremia